Pepperoni Monkey Bread
When all of your family and friends are gathered around the TV watching the big game, snacks are a necessity. Who wants to settle for the ordinary? Chips and dip? Let's step it up a notch.
Here at Bridgford, we're famous for our Monkey Bread. Delicious and gooey, this cinnamon pull-apart never disappoints. The same applies to our savory Monkey Bread. So when I was thinking of the ultimate game day snack that's perfect for sharing, I thought why not Pepperoni Monkey Bread? Dunked in ranch dressing or marinara sauce, this is the snack everyone will be fighting over!
What you will need:
Let's start with our dough…


Once it is thawed, roll it out on a clean, floured surface. Roll it out as big as you can; you want to get 25 to 30 small pieces out of it.
Cut out individual pieces of dough using a standard size, round cookie cutter. Make sure you use every last bit of that dough! This will require forming the scraps into a ball and re-rolling. If you are using Parkerhouse Rolls, you do not have to worry about this step. Simply cut each thawed roll in half. Check out my Cinnamon Monkey Bread post for more details on this.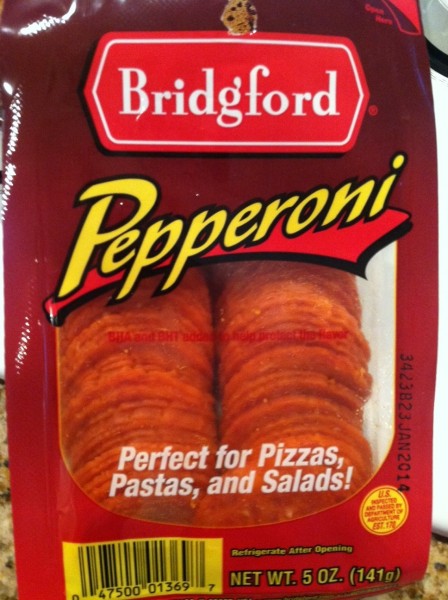 Cut your mozzarella cheese into bite size cubes. You will also need to cut each piece of pepperoni in half.
Place one stick of butter, garlic powder, and basil into a microwave safe bowl.
Cover and heat in the microwave for 1 minute or until completely melted, then set mixture aside.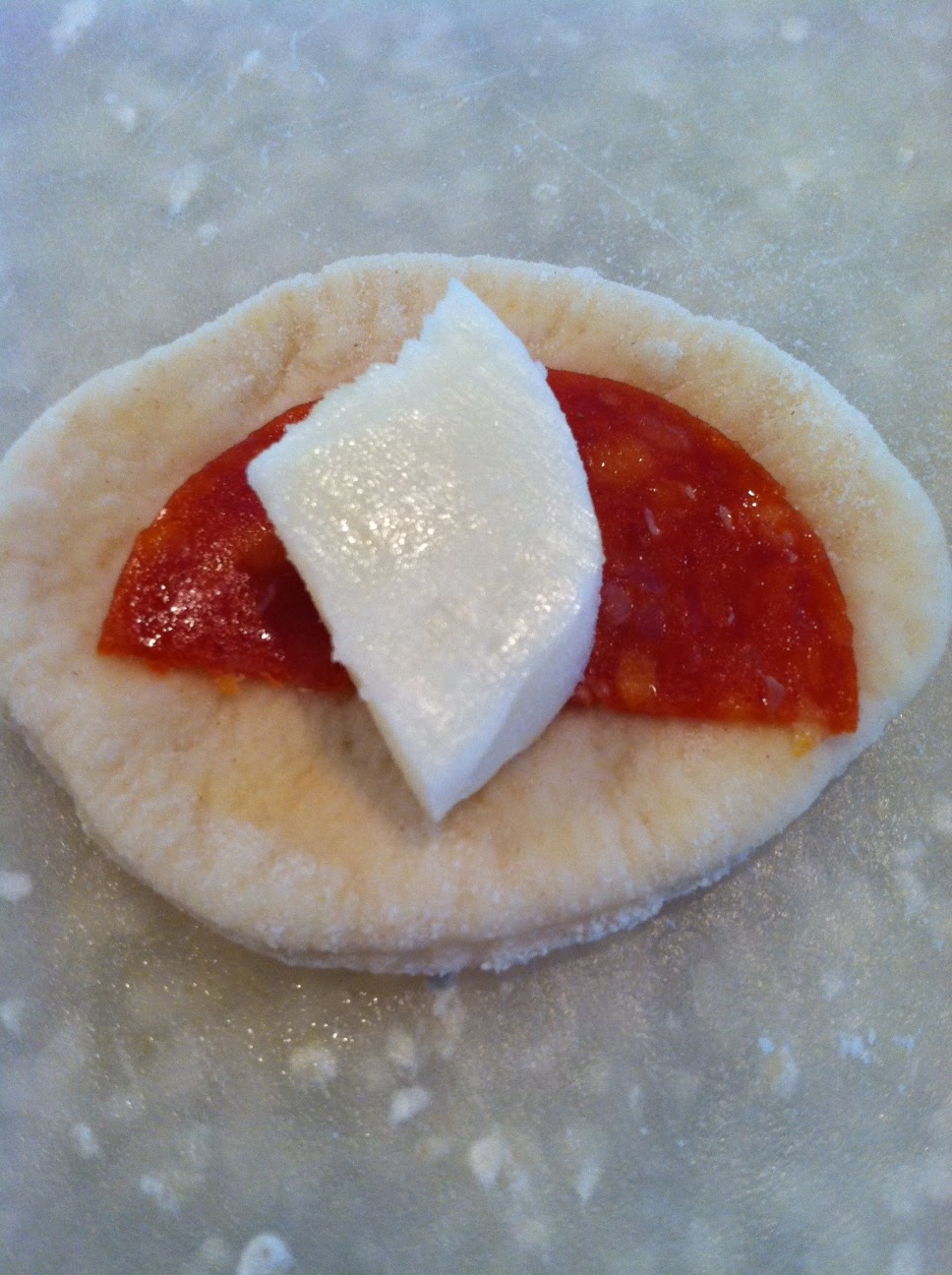 Place a halved pepperoni and a cube of mozzarella onto a piece of dough. Wrap it up into a ball.
Dip it into your melted butter mixture. Repeat these steps for each piece of dough.
In a lightly greased cake pan, arrange each piece folded side down, starting on the outside, and working your way to the center.
Once your pan is completely full, sprinkle the top with Parmesan cheese. Let your Monkey Bread rise until double in size (approx. 1 hour).
It is ready for the oven! Bake at 350° F for 30 to 35 minutes, or until golden brown.
This has a delicious crust of Parmesan on the outside and is perfectly soft and cheesy on the inside. YUM!
Enjoy!