Wiener Dogs!
Wiener Dogs! A bun shaped into a cute little puppy, with an olive nose and eyes, a hot dog "bone" in his mouth, with a cheese tongue. How adorable is that? Your kids are going to love these!

Let's get started!
What you will need:
2 loaves Bridgford Frozen Ready-Dough® (makes 8 buns)
1 package hot dogs of choice
1 small can whole black olives
4 slices American cheese
Ketchup and mustard (and/or other condiments of choice)

Thaw the Ready-Dough loaves according to the package instructions. For a time saver, use the microwave thawing instructions. This cuts your prep time in half!
On a lightly floured surface, divide each loaf into 4 equal pieces.
Form each dough piece into the shape of a standard size hot dog bun.
With a sharp knife or kitchen shears, cut the sides of the bun, forming ears.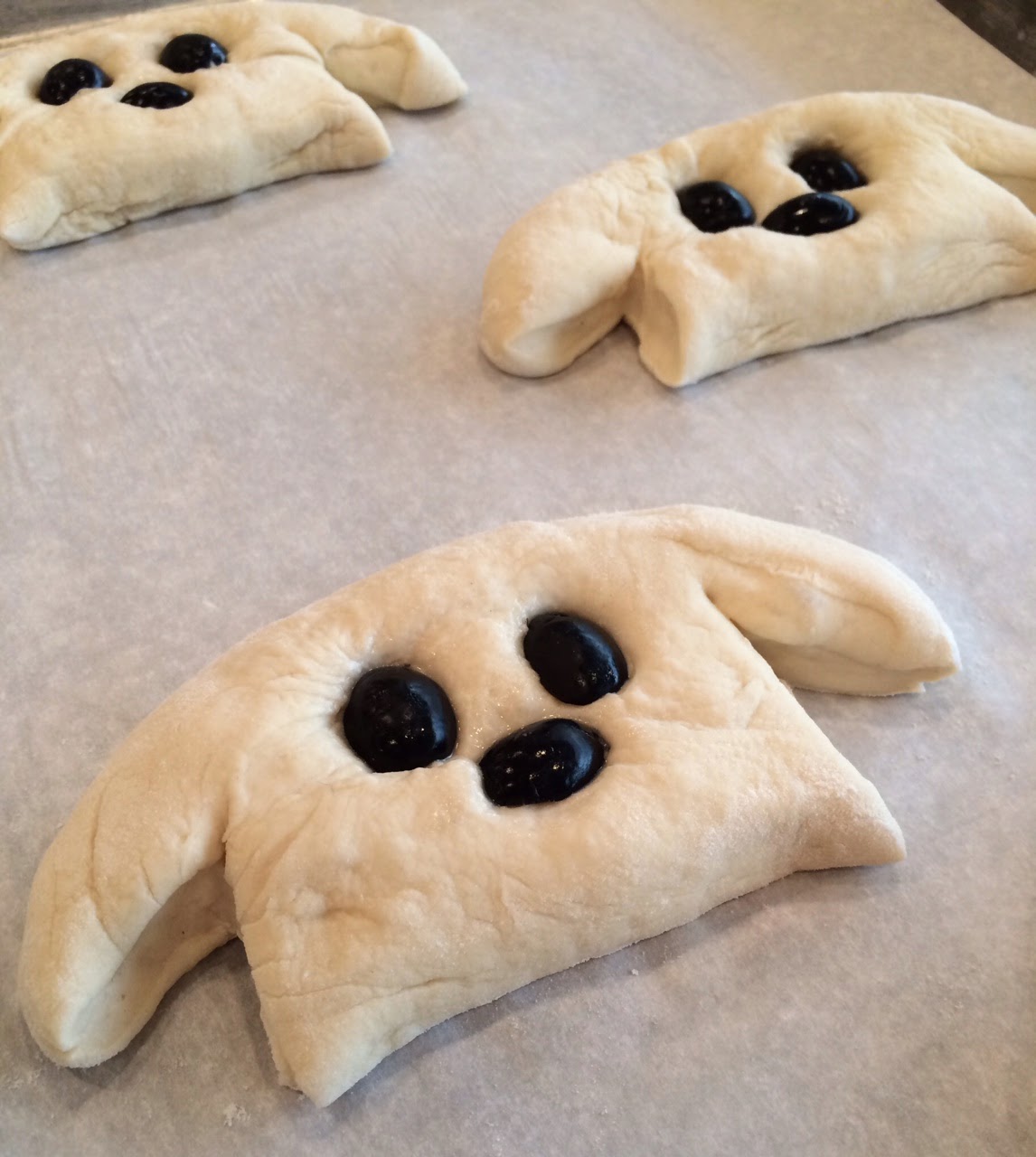 Transfer the dogs onto baking sheets (lined with parchment paper or lightly greased). Cut your olives in half vertically, and arrange them as the noses and eyes. Let them rise until double in size. This takes approximately 30 minutes to an hour, or until they are puffy.
They are ready for the oven! Bake in a preheated 375° oven for 15 to 18 minutes, or until golden brown. Cook up your hot dogs while they are baking!
Look at these cuties! Let them cool, then slice halfway, forming what looks like a mouth.
Cut the American cheese slices in half, and wrap a piece slightly around the middle of each hot dog. Place the hot dogs in each "mouth" and you are done! Serve with ketchup, mustard, and your other favorite condiments!
(Almost) too cute to eat! Enjoy!