Veggie Calzones!
These calzones are great for Game Day. Loaded with veggies, delicious flavor, and shaped like a football!
Give your family and friends something else to cheer for…yummy food! Let's get started.
What you will need:
1 loaf Bridgford Frozen Ready-Dough®
(Yield: 4 calzones)
1 bag fresh kale, 5 oz. (approx. 2 cups, uncooked)
1 bag fresh spinach, 5 oz. (approx. 2 cups, uncooked)
(Or a 10 oz. bag of one type of green if you have a preference, which is approx. 4 cups, uncooked)
1 container low fat ricotta cheese, 15 oz.
1 cup shredded Mozzarella cheese or shredded blend
1 cup pizza or tomato sauce
1 tablespoon olive oil
1 small red onion
2 large bell peppers
1 small container button mushrooms, sliced
Egg wash (1 egg yolk mixed with 1 tablespoon water)
Salt and Pepper
Dried Italian seasoning or dried herb and garlic blend (optional)
Prep and chop your veggies while your Ready-Dough is thawing. Remember, you can always use the microwave thawing instructions as a quick alternative.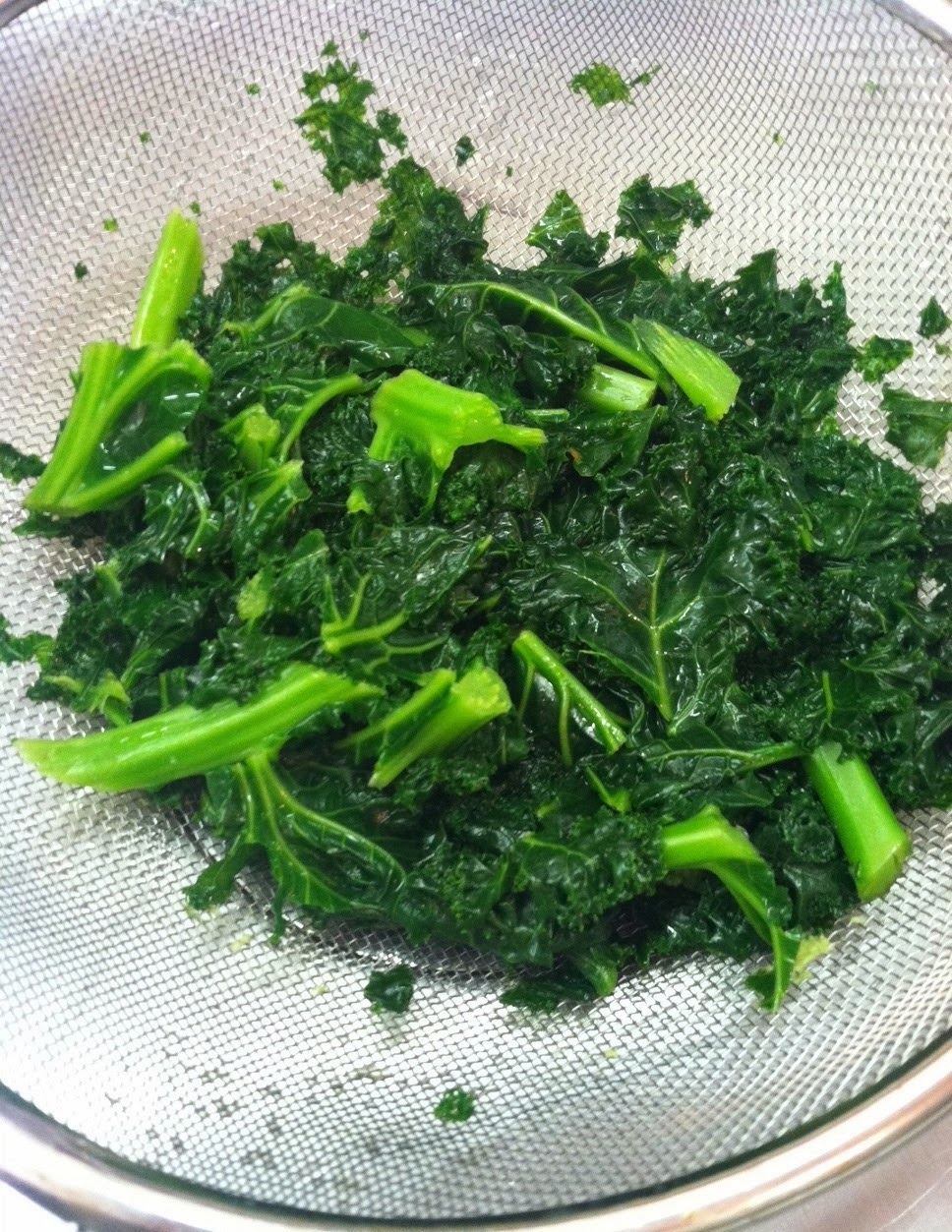 Have you ever blanched kale? It is really easy. Bring a pot of water to boil. Place the kale into the boiling water for 3 minutes. Strain into a colander and rinse thoroughly with cold water. Set aside. Do the same with the spinach, but only for a minute to a minute and a half.
In a large bowl, combine low fat ricotta cheese, spinach, and kale.
Give these ingredients a light sprinkle of salt and mix thoroughly. Set aside.
Coat a nonstick pan with 1 tablespoon of olive oil. Sauté your veggies on low heat. Add Italian seasoning or a garlic and herb blend for flavor. Good ol' salt and pepper will work just fine too! Cook until onions are translucent and bell peppers have softened.
Of course you can cook your bell peppers, onions, and mushrooms all in the same pan. I cooked mine separately because of picky eaters.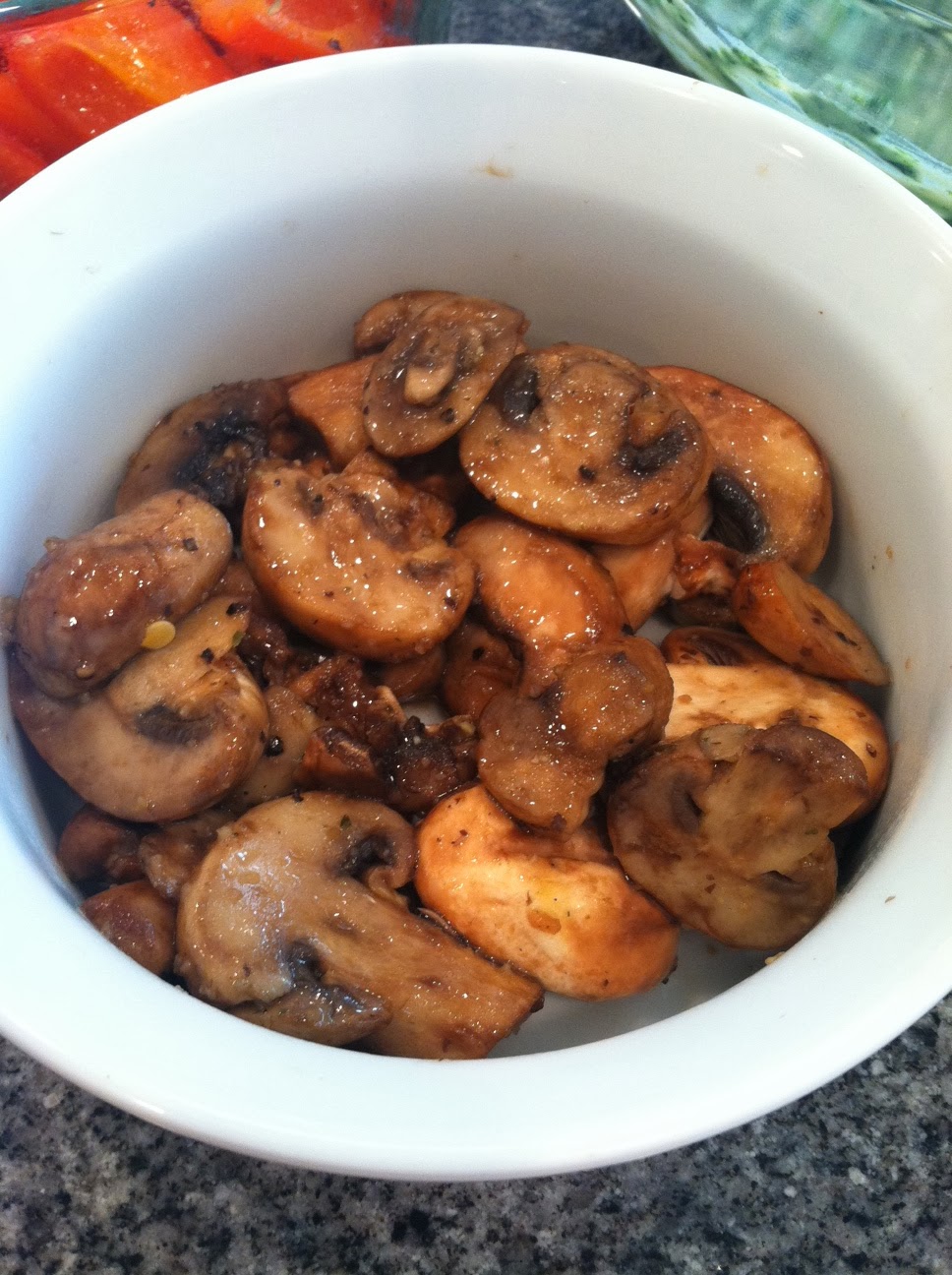 After your veggies are done cooking, transfer them back into small bowls and set aside.
Thaw your dough according to the package instructions, or using the microwave thawing instructions as mentioned earlier.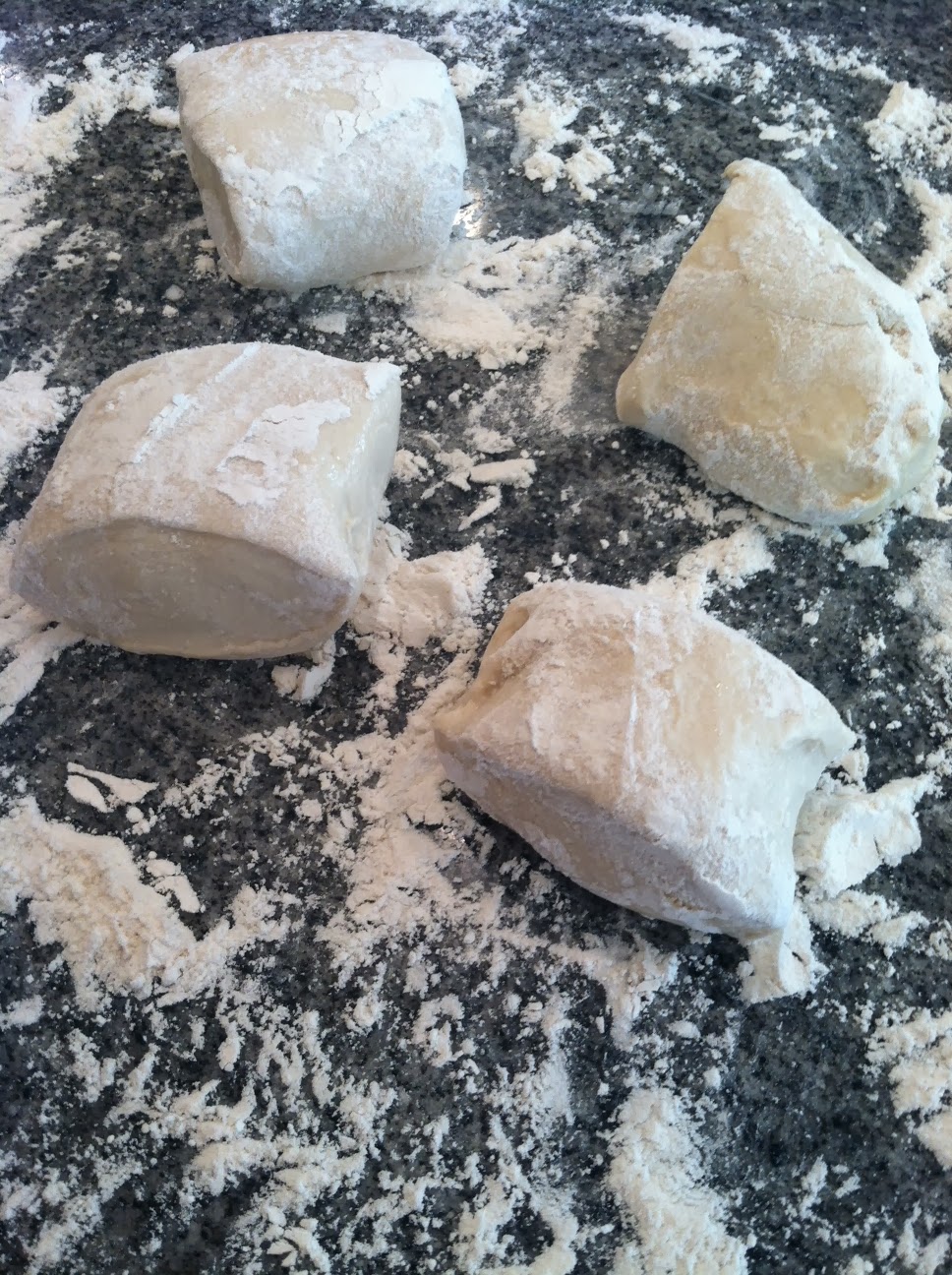 Once your dough is thawed, cut it into 4 equal pieces. Dust each piece evenly with flour.
Roll each dough piece out, as if you're making individual pizzas (approximately 6 to 7 inches in diameter).
Add sauce. Keep it towards the middle. This will make the folding process much easier.
Add about 2 tablespoons of the ricotta mixture on one side.
Do the same with your veggie mixture.
Sprinkle with shredded Mozzarella or shredded blend. Fold the side without filling onto the opposite side. Seal by pinching the edges tightly.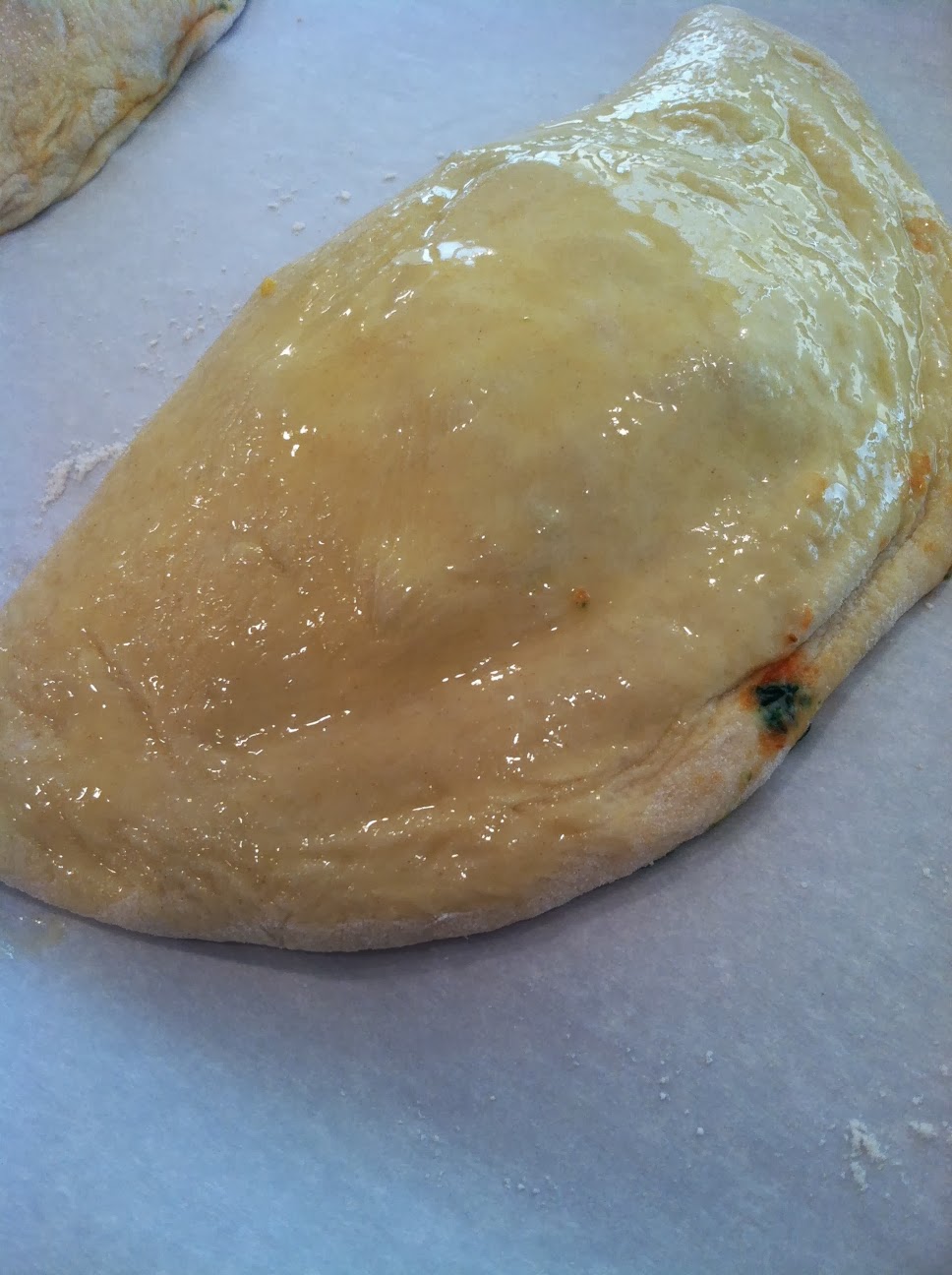 Brush one side with egg wash and carefully transfer onto a prepared cookie sheet, egg wash side down. Then, brush the other side. The egg wash will give your calzones a nice golden brown color. I used 2 cookie sheets, with 2 calzones on each.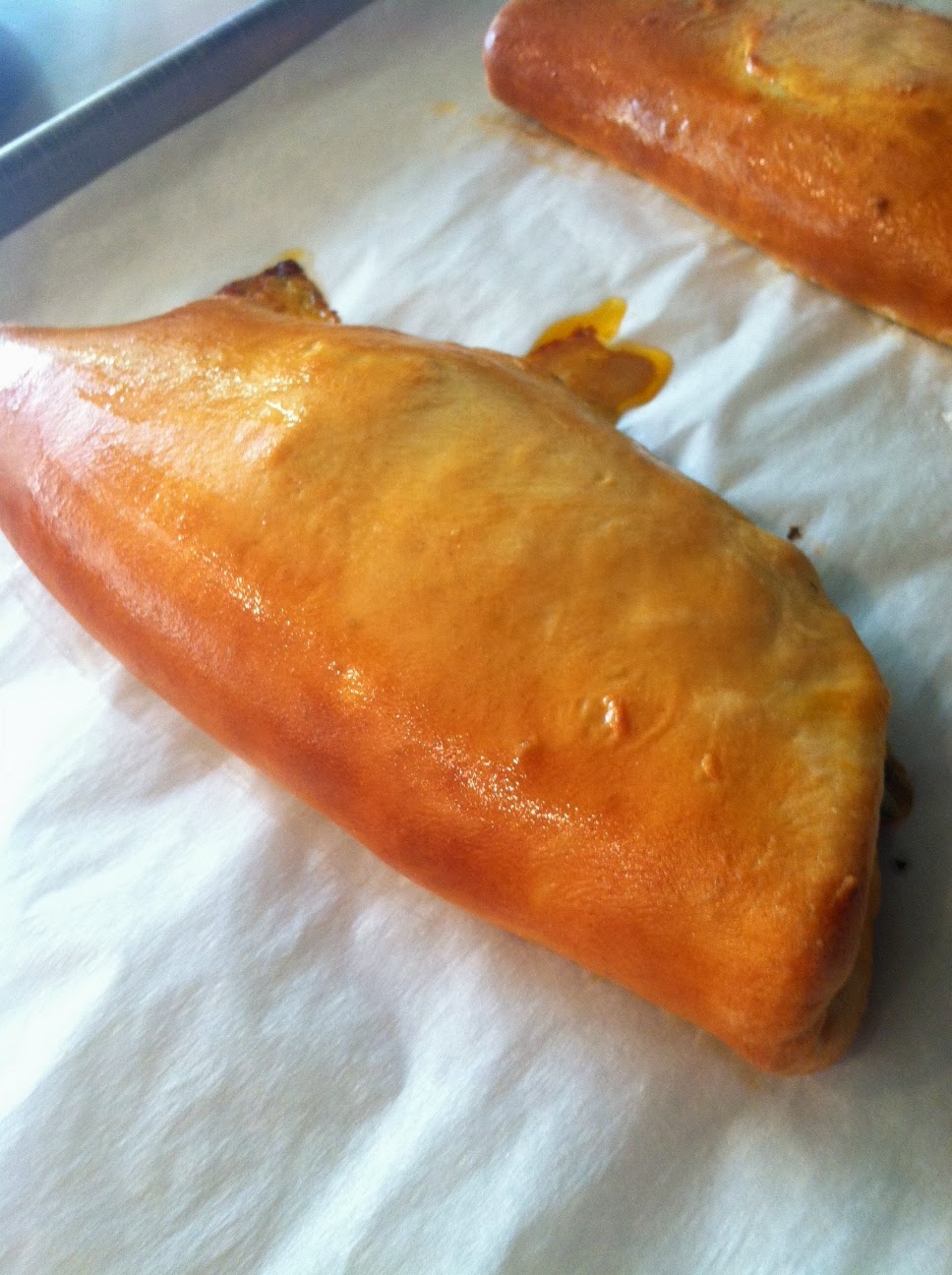 Bake in a 375° oven for 20-30 minutes or until well browned.
YUM.
Enjoy! 🙂