Snowflake Pretzels
Bridgford has so many great recipes, especially for the holiday season.
This recipe can be found on our website and it received great feedback from our wonderful Facebook fans. So, I thought it would be fun to showcase this popular holiday recipe for you, breaking it down step-by-step.
Let's get started!
What you will need:
1 loaf Bridgford Frozen Ready-Dough® (yield, 4 pretzels)
Egg wash (1 egg mixed with 1 tbsp water)
Turbinado or crystallized sugar (for sweet pretzels) or kosher salt
Thaw your loaf of Ready-Dough using the microwave thawing instructions. Place it onto a clean and lightly floured surface. Dust flour on all sides.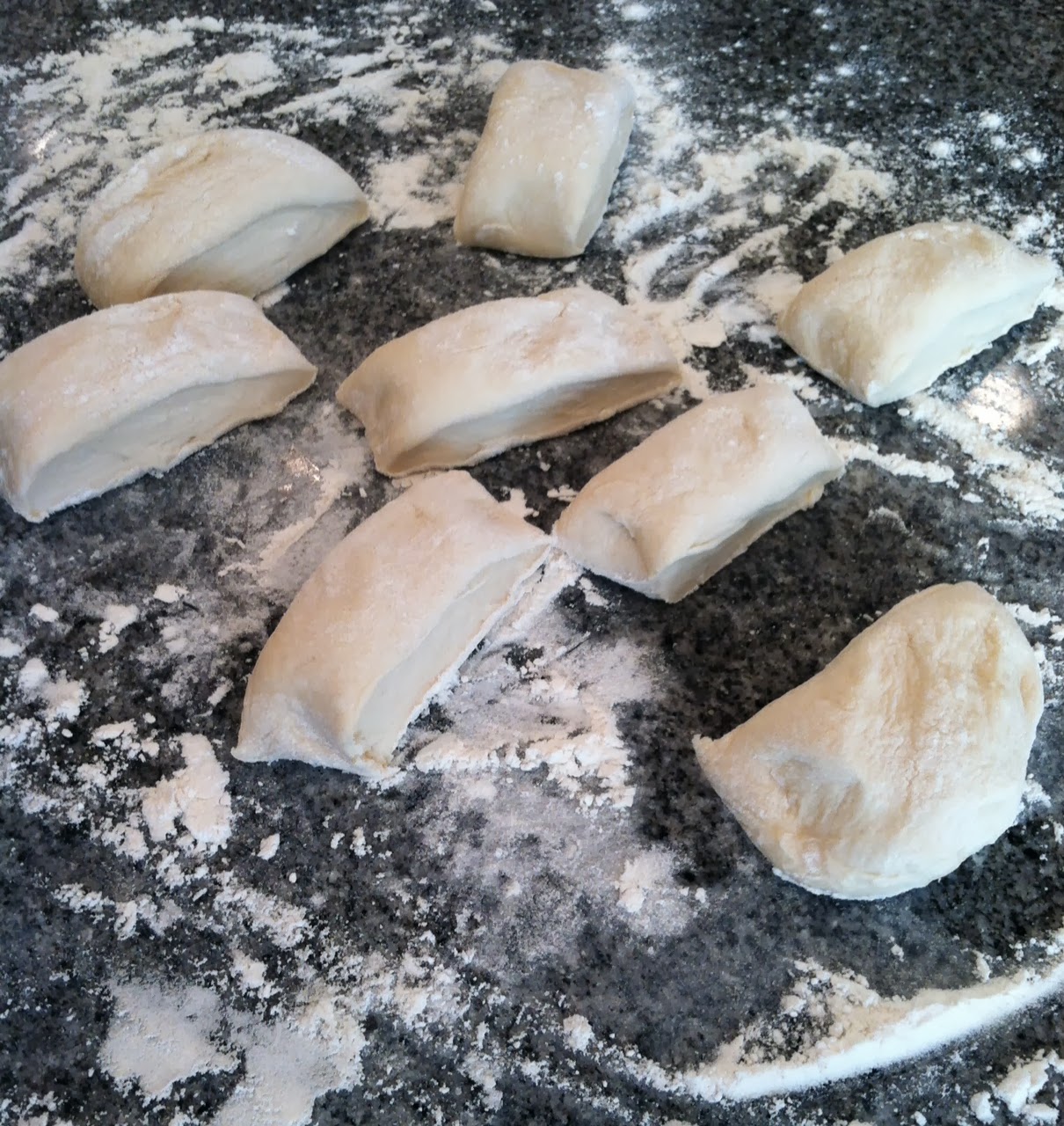 Separate the loaf into 8 equal pieces.
Then, cut each of these 8 pieces in half (16 pieces).
You will need 4 of these 16 pieces for one pretzel.
With your hands, roll each dough piece into approx. 4 inch ropes.
Cut one of these ropes into 12 equal pieces.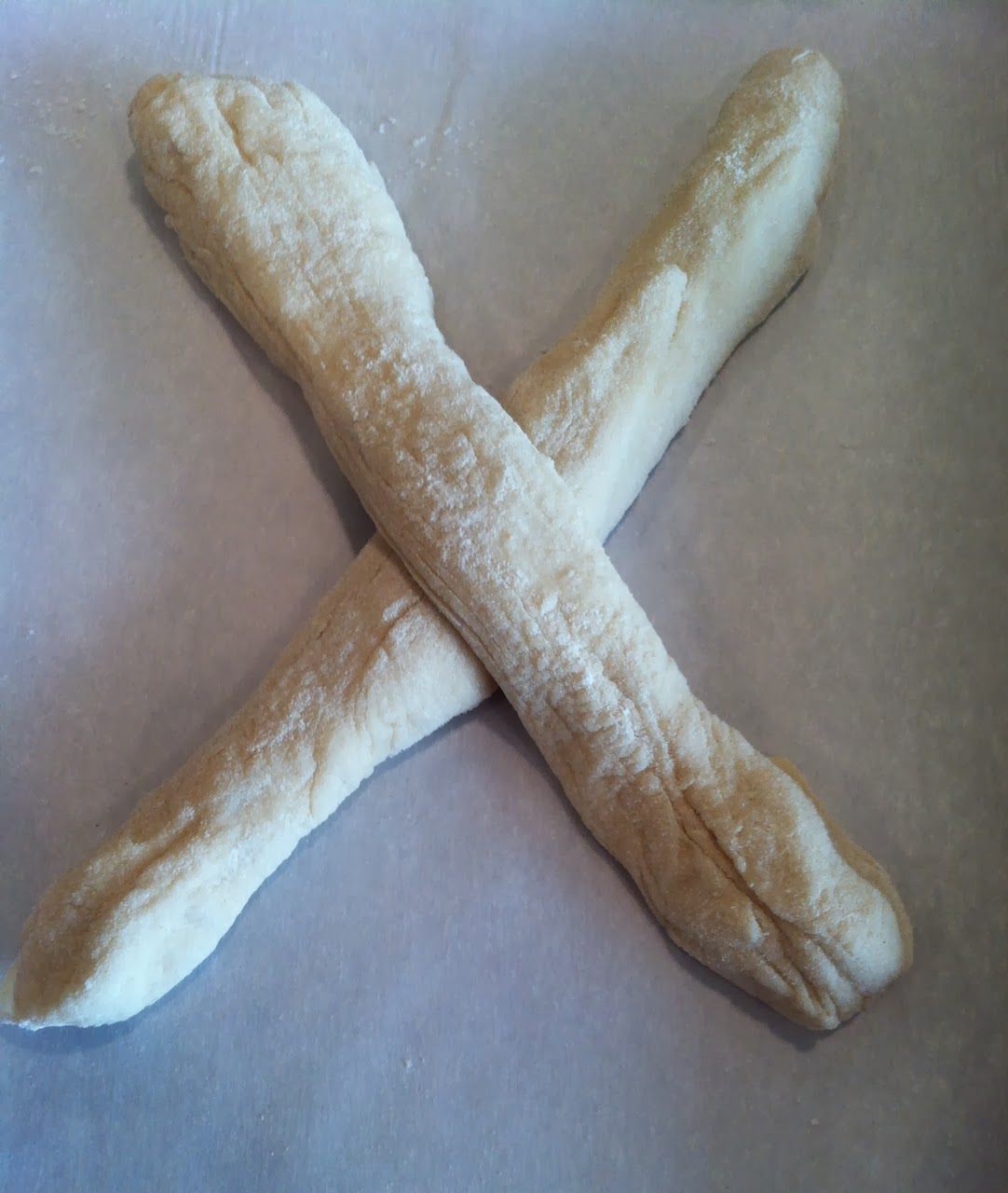 Assemble each pretzel on a lightly greased cookie sheet, or lined with parchment paper. I actually used two cookie sheets with two pretzels on each, just to be sure they had enough room to rise. Take two of your ropes and make an X shape.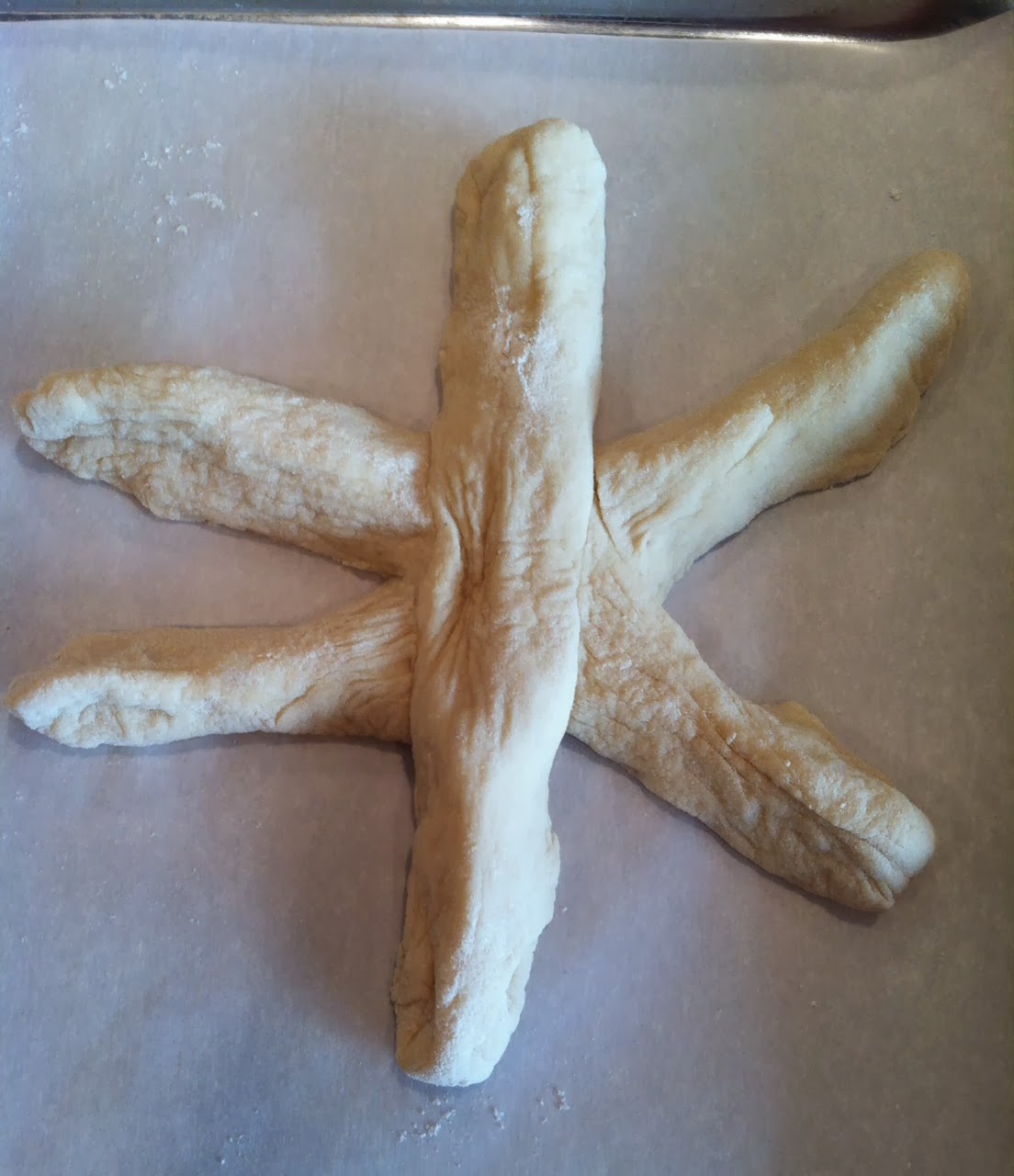 Place the remaining rope down the middle to make a star shape. Using the palm of your hand, press this center piece down, so each of the pieces weld together.
At each point of the star, arrange the 12 tiny pieces of dough you cut earlier (two on each side). It is starting to look like a snowflake, right?
Brush evenly with your egg wash.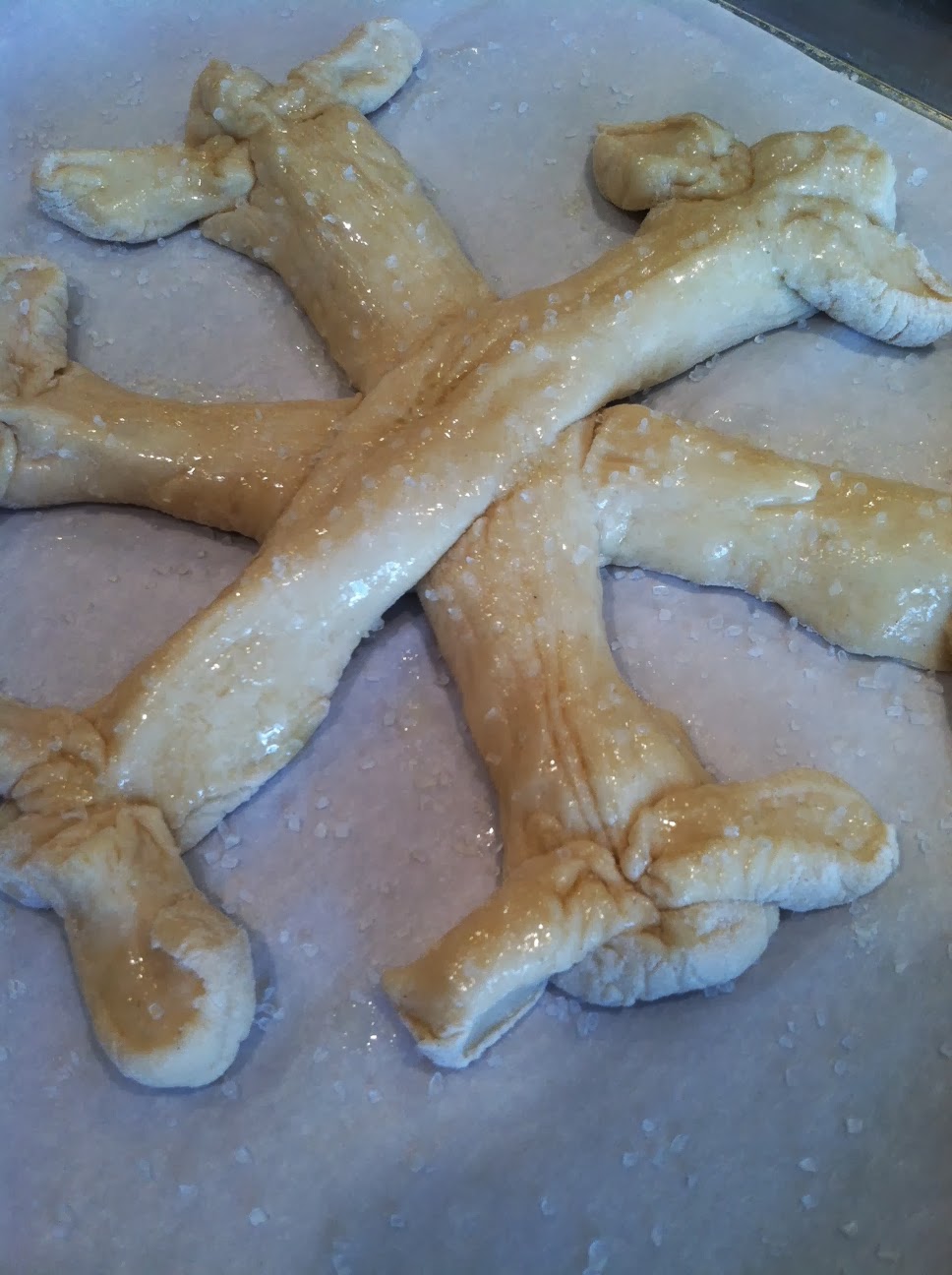 Give your snowflakes a light sprinkle of salt or sugar, whatever you prefer! Then, let them rise until double in size, which takes about 30 minutes to one hour.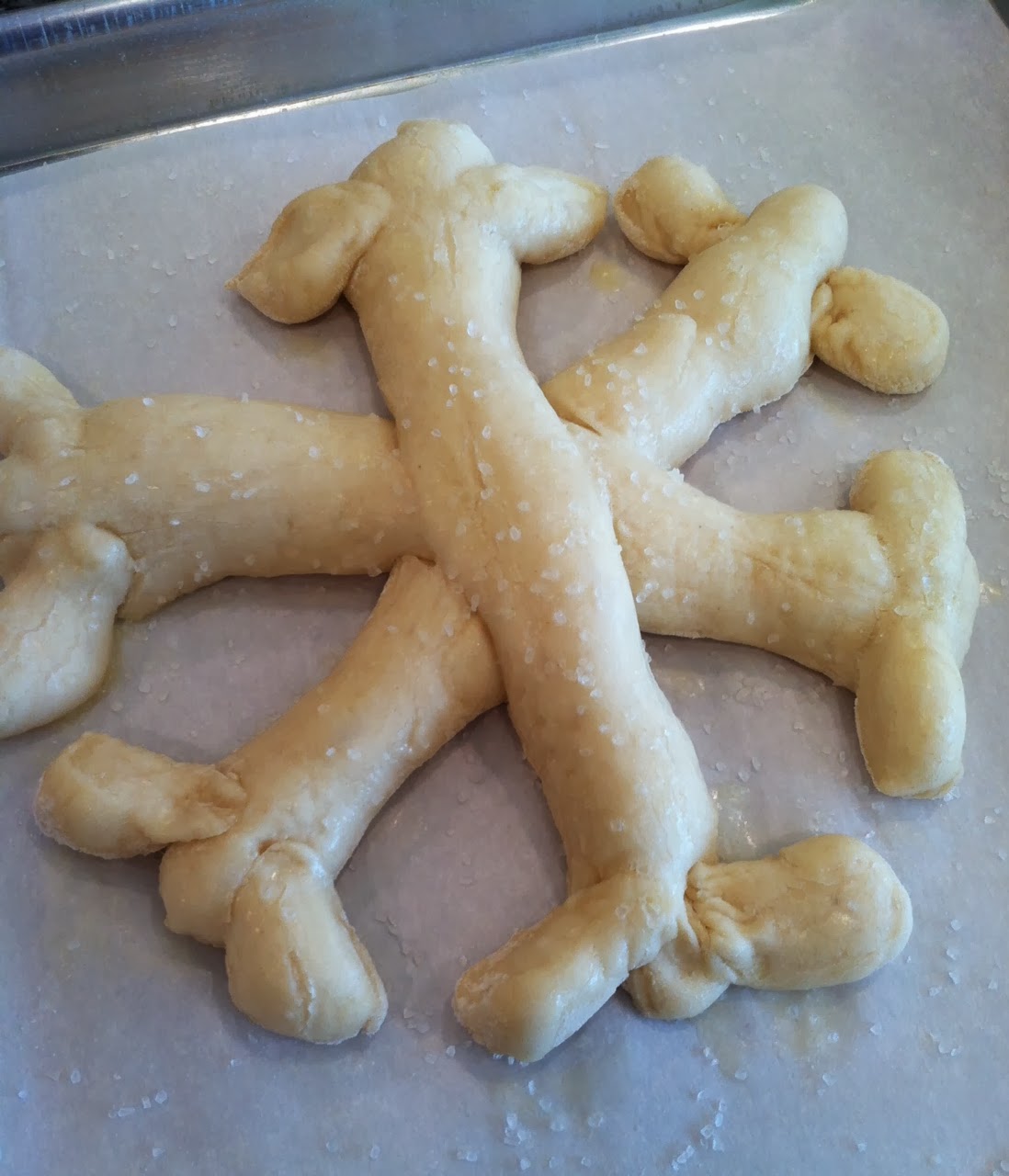 When your dough is puffy, like this, your snowflakes are ready for the oven! Bake in a preheated 375° oven for 14 to 16 minutes, or until golden brown.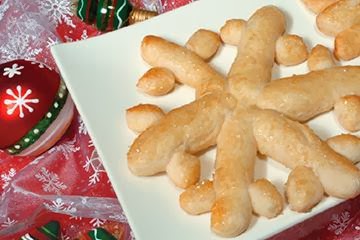 These snowflakes are a great holiday snack, made sweet or savory. Enjoy!
For more holiday recipes visit bridgford.com/bread