Peanut Butter and Jelly Thumbprint Rolls
Sometimes, we're in between grocery shopping days. Those days are tough. Lack of groceries pretty much means little to no ingredients to bake with.
Let me paint a little picture for you…
Girl stands in front of her open pantry, it is close to empty. She feels lost. All Girl wants to do is bake. She has one loaf of Bridgford Frozen Ready-Dough®, but not much else. The loaf stands alone.
"What am I to do?" Girl thinks to herself. "If only I had a few ingredients to create a baked treat that is equally delicious and simple to prepare…"
Girl peers into her desolate refrigerator and spies a jar of strawberry jelly. Her phone rings.
It is Boy.
"Boy, you aren't going to believe this. I have no ingredients to bake with!" Girl yells, desperately into the receiver.
Girl explains to Boy that she has Ready-Dough and only needs a few more ingredients; since Bridgford Bread is already so delicious by itself.
"I have strawberry jelly but that's all, Boy! Why must the week before grocery shopping day be so bleak?!"
"It will be okay," says Boy. "Do you have any peanut butter?"
Why is Boy so clever?
Girl runs back to her pantry, frantically searches, and finds a half empty…ahem….half full jar of crunchy peanut butter.
Girl is set. She can bake.
She expresses her utmost gratitude to Boy before hanging up. The chances of Girl saving Boy one of her delicious creations? Slim to none. Girl really loves to eat what she bakes.
Alright friends, true story. Why I didn't think of peanut butter immediately after finding jelly in my fridge? Who knows. Sometimes, it takes another creative mind to get us moving in the right direction. Thank you, Boy. 🙂
Okay, let's do this. Peanut Butter and Jelly Thumbprint Rolls!
What you will need:
1 loaf Bridgford Frozen Ready-Dough®, thawed (yield: 12 rolls)
1/4 cup crunchy or creamy peanut butter of choice
1/4 cup jelly or preserve of choice
1/4 cup melted butter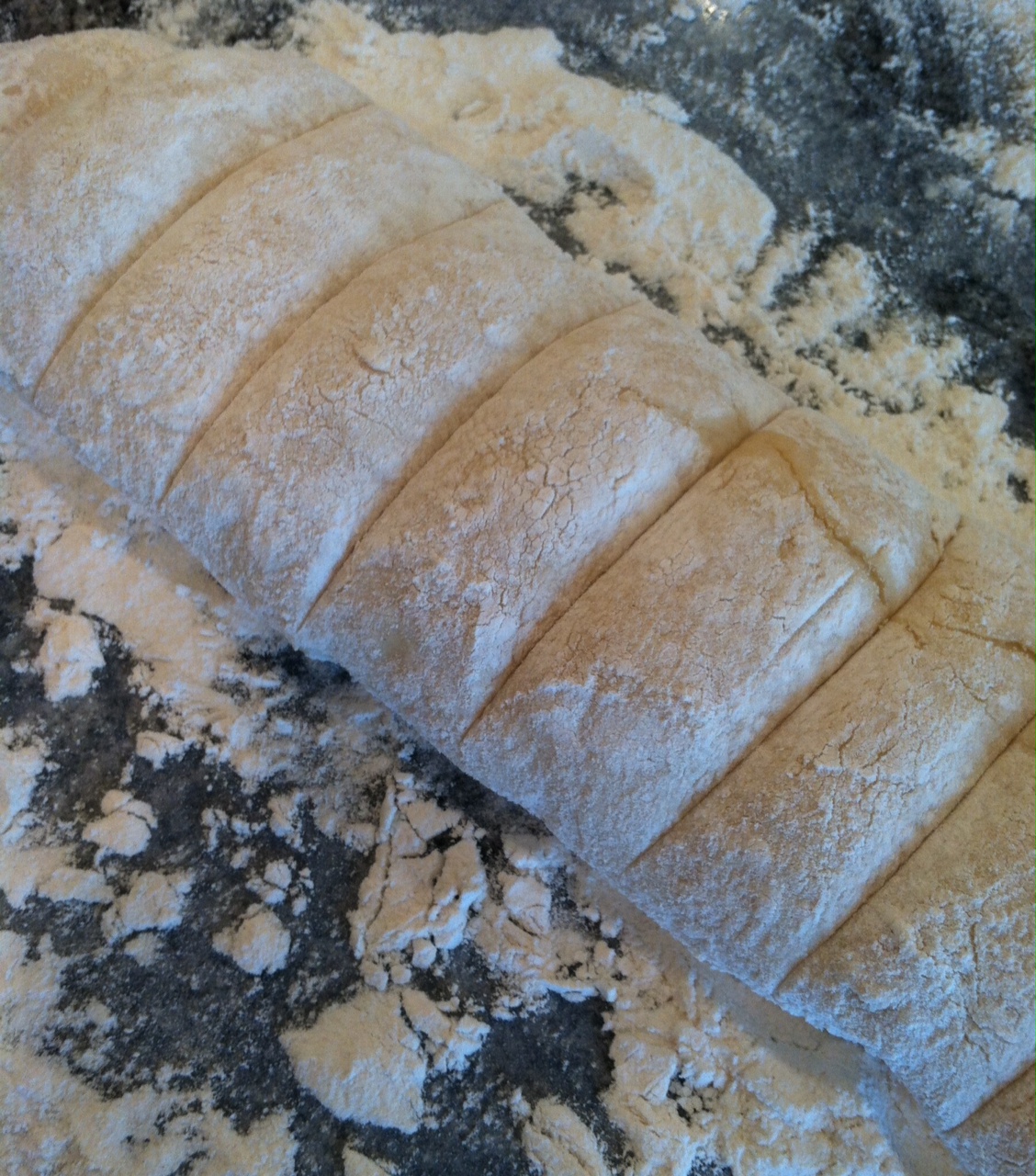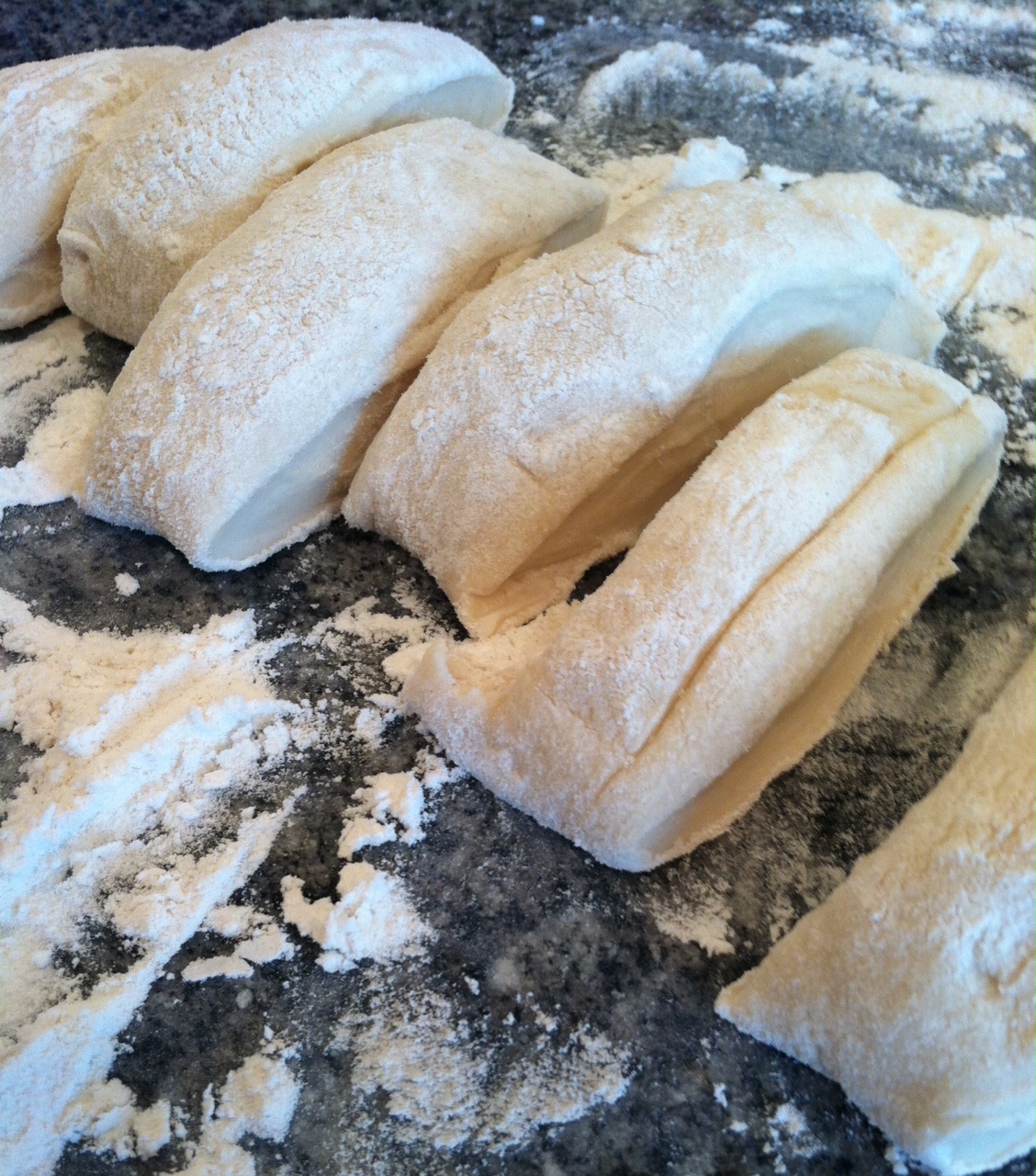 I recommend using the microwave thawing instructions for this recipe. Place your thawed dough on a clean, floured surface. Cut your dough into 12 equal pieces.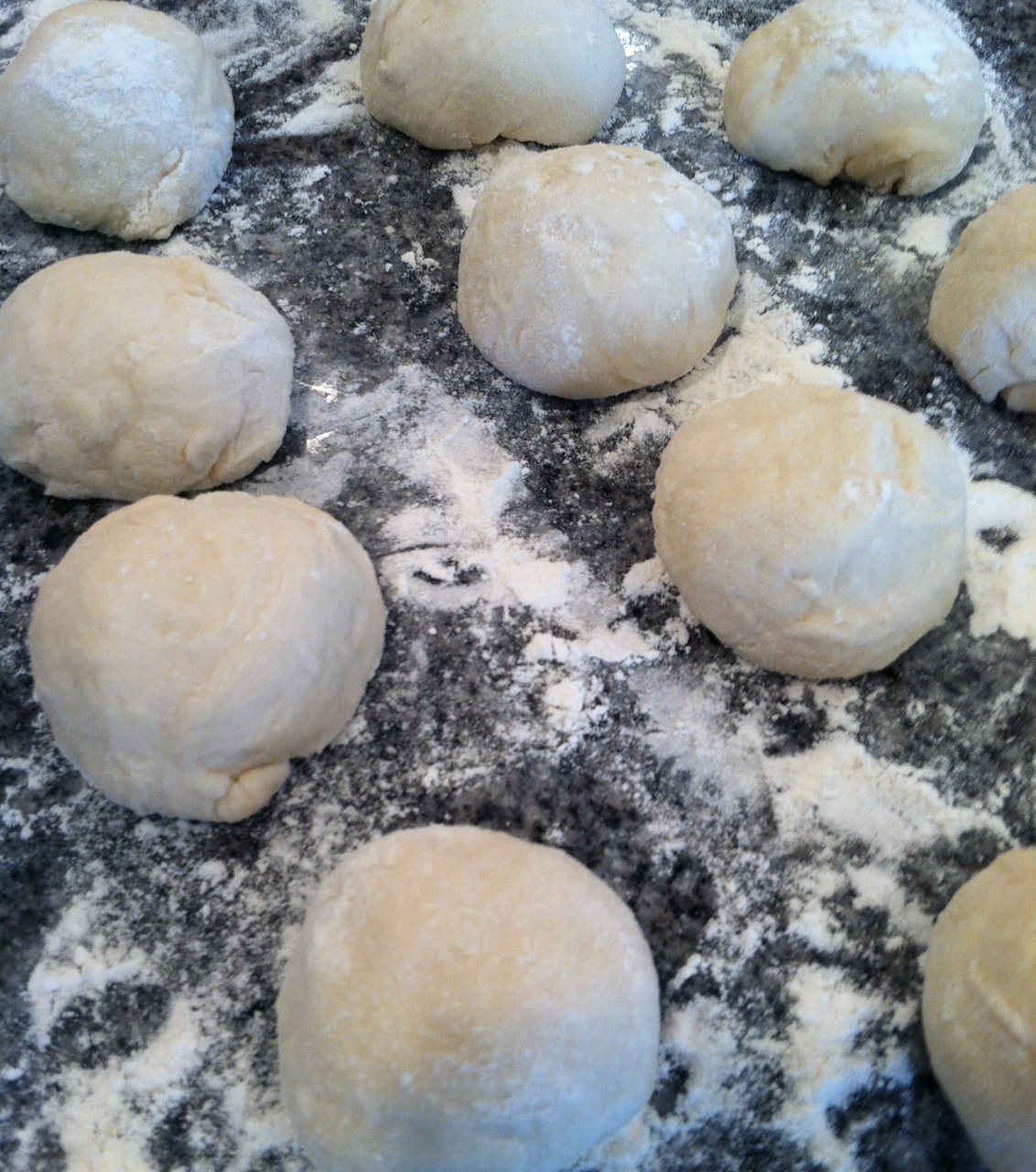 Form each piece of dough into a ball with your hands. Make sure each piece is covered with flour on all sides before shaping.
Arrange your dough pieces onto prepared cookie sheets; Lightly greased or lined with parchment paper. Brush the tops with a small amount of melted butter. Let your dough rise for 30 minutes.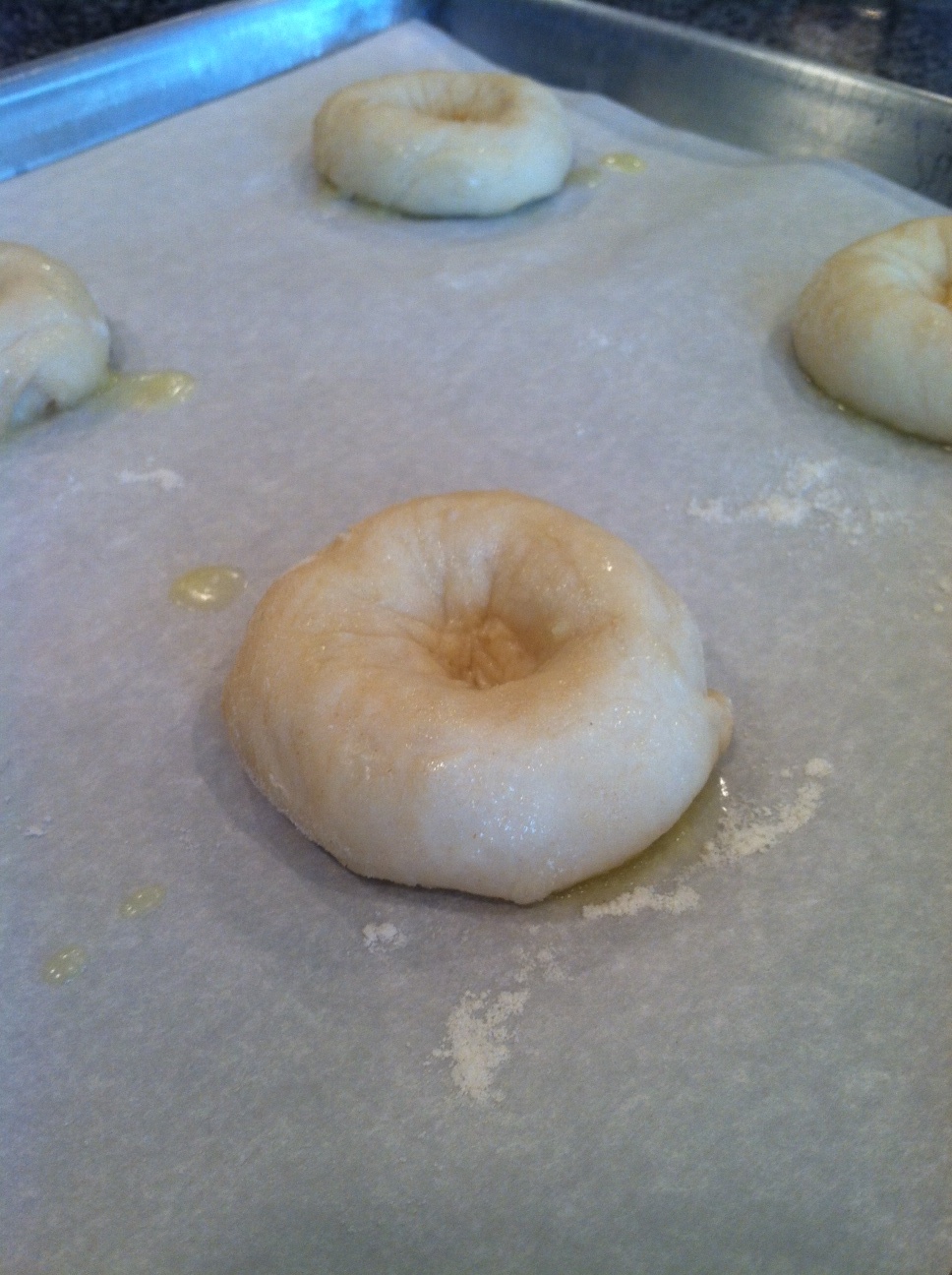 With the back of a spoon or your thumb, make an indentation in the center of each roll.
Fill each roll with approximately one teaspoon of peanut butter.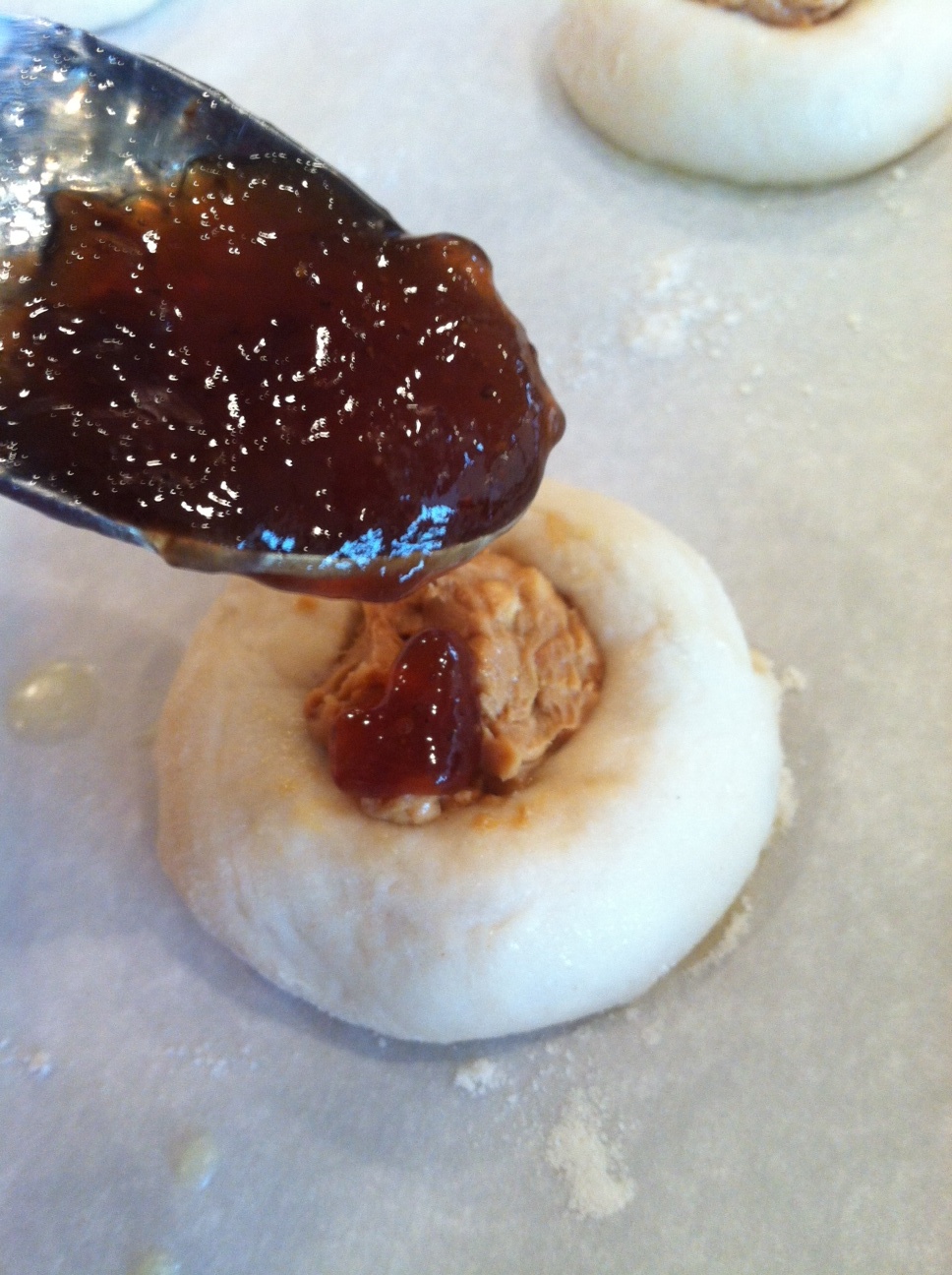 Then, do the same with jelly.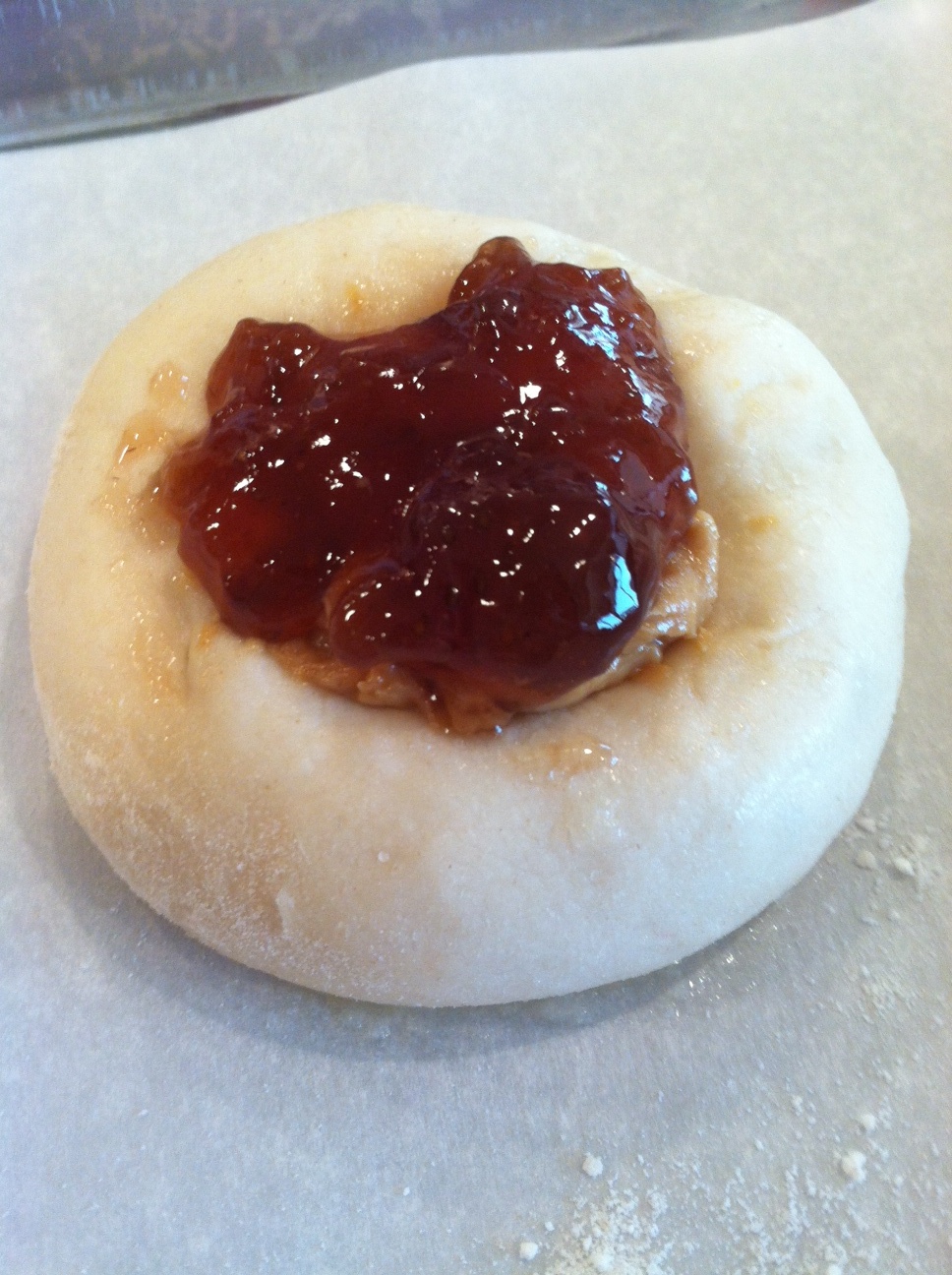 YUM!
Let your rolls rise until double in size, which is an additional 30 minutes.
Bake in a preheated 375° F oven for 15 to 20 minutes, or until golden brown. Brush tops with remaining melted butter immediately after removing them from the oven.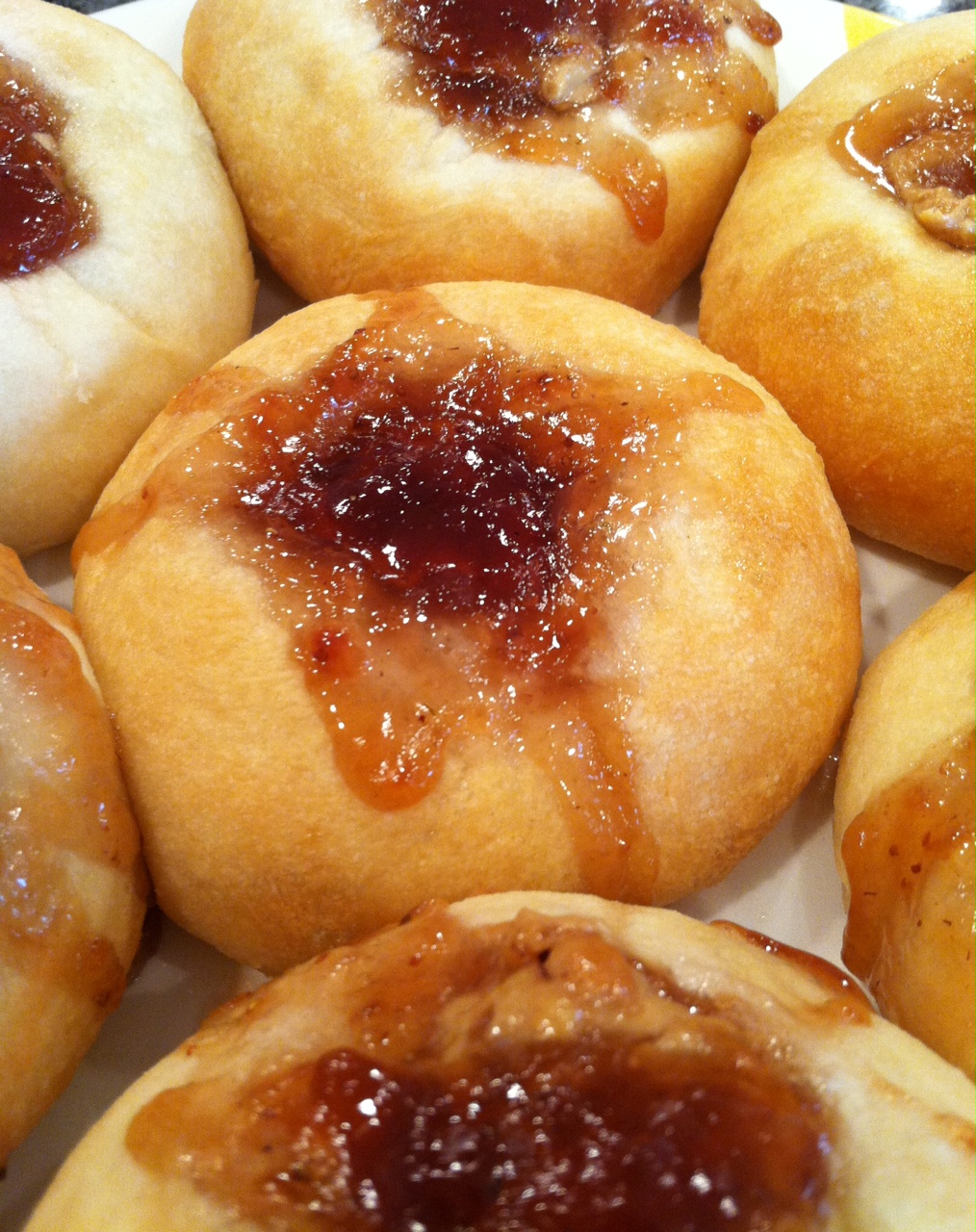 This is the perfect combination of sweet and salty. Next shopping day, be sure to stock up on some Bridgford Dough! 😉
Enjoy!