Panini Time!
Have you ever baked a loaf of our Bridgford Ready-Dough®? I know most of my entries have been about using this great dough in lots of different ways, but baked as a loaf of bread, it's great for lots of different sandwiches. If you recall my first post, I mentioned that our baked bread is great for yummy BLT's. The sandwich possibilities are truly endless. Not just because it's bread, but because it's a really versatile bread. Just like the dough itself.
So…what's for lunch? How about a Panini? Sounds good to me!
What you will need:
1 block fresh mozzarella cheese of choice, 8 oz., sliced
1 package sliced deli turkey of choice
1 tomato, sliced
1/2 of an avocado, mashed
1 tablespoon butter
Salt and pepper to taste
Let's start with baking our yummy bread!
You know what I always say. Follow the microwave thawing instructions. After your dough is thawed, transfer it into a bread loaf pan. There is a quick way for your dough to rise too! Turn your oven on and set it to the lowest temperature (100° F). After your oven preheats leave it on for 5 minutes, then turn it OFF. Place your panned loaf in the oven and leave it there to rise. Along with the microwave thawing instructions, your dough will take 1 hour to rise.
Here is what your dough should look like after 1 hour has elapsed. Bake in a 375° F oven for 25 to 30 minutes, or until golden brown.
There is such an incredible aroma while this bread is baking. YUM.
Prep all your sandwich ingredients.
Place a grill pan on top of your stove and set heat to medium. Take one slice of bread and butter one side. Place bread onto the grill, butter side down.
Add mashed avocado…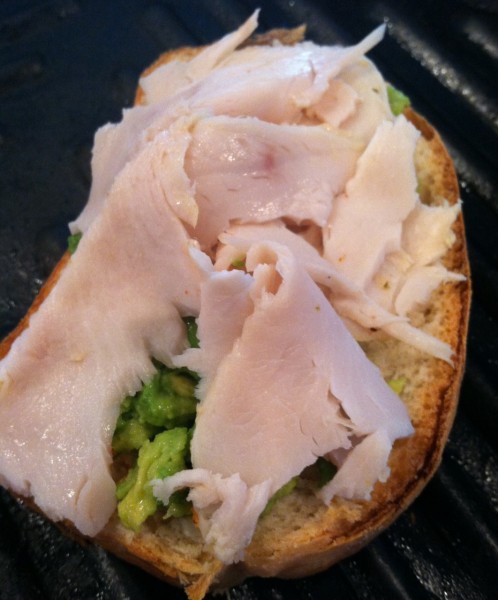 Turkey…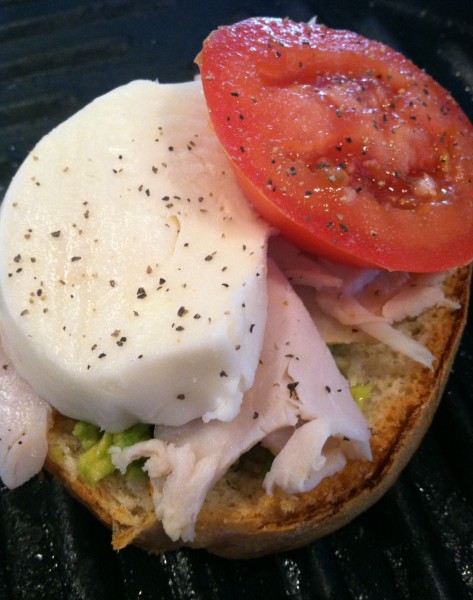 Mozzarella, tomato, salt, and pepper!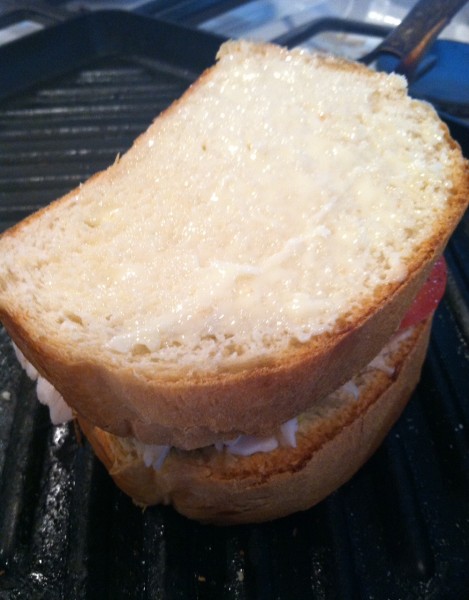 Get ready to flip it!
Mmmm, perfectly golden.
Here's the fun part, smashing it! Well, don't smash it, firmly press it. Check for golden brown grill marks after 2 to 3 minutes.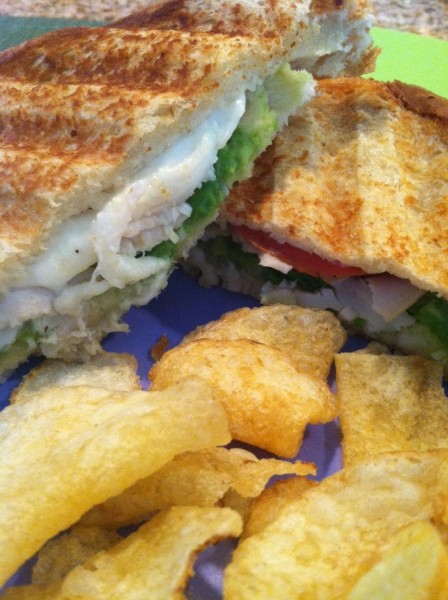 Lunch is served! This sandwich goes perfectly with some chips, fresh fruit, and iced tea!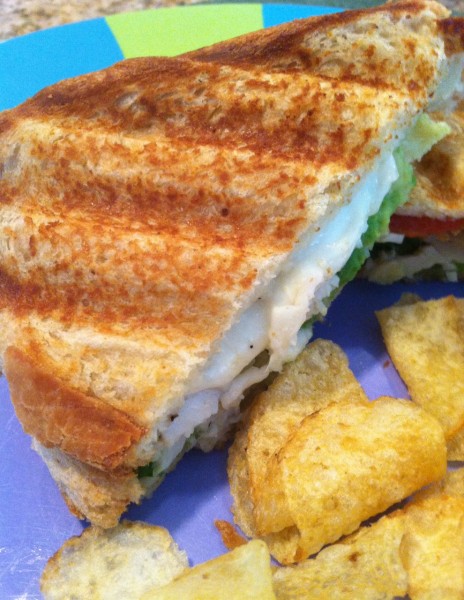 Enjoy! Be sure to share your favorite sandwich ingredient combinations! 🙂