Kids in the Kitchen!
Introducing…Ellie and Lillie! Great-great-granddaughters to the founders of our company. How cool is that? Not only are these sisters adorable, but they're also creative little chefs! We had the privilege of receiving their help in our Bridgford Test Kitchen. So, what's on the menu with these kiddos? Individual Pizzas!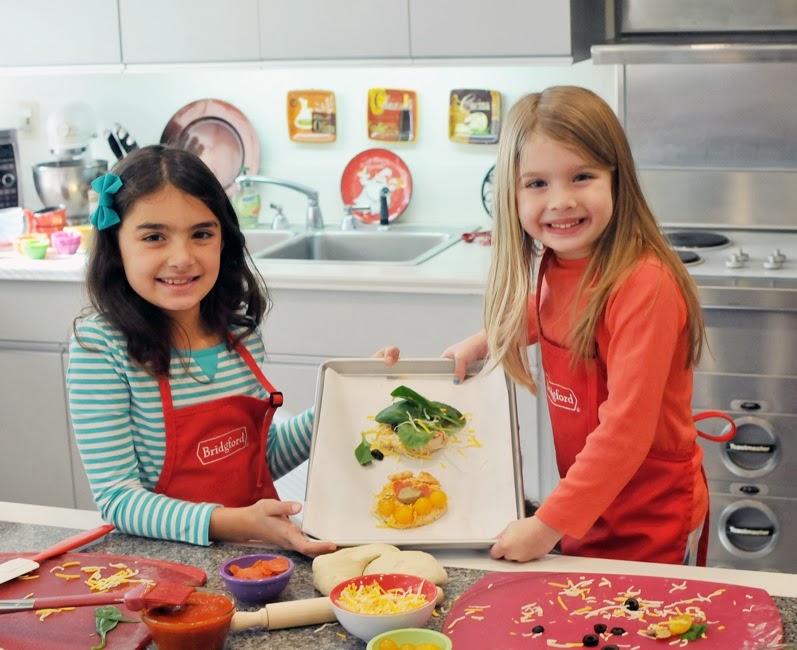 Pizza is the ultimate "kid food." Of course, it's not so bad for us adults either. There's just something about kids being able to prepare and assemble their own food that makes it taste so much better. Broccoli, spinach, cherry tomatoes? No problem! Encourage your cuties to try new things while letting them be creative. This is a great opportunity for the entire family. Teach, listen, laugh…get your kids in the kitchen!
I hope these fun photos of Ellie and Lillie will inspire you and your family. Let's get started!
What you will need:
Recipe on the Bridgford website:
Thaw the dough or rolls according to package instructions. Prep on a lightly floured board.
Divide the preferred topping selections in different bowls. Easily accessible for those kiddos!
Then, let them get to work!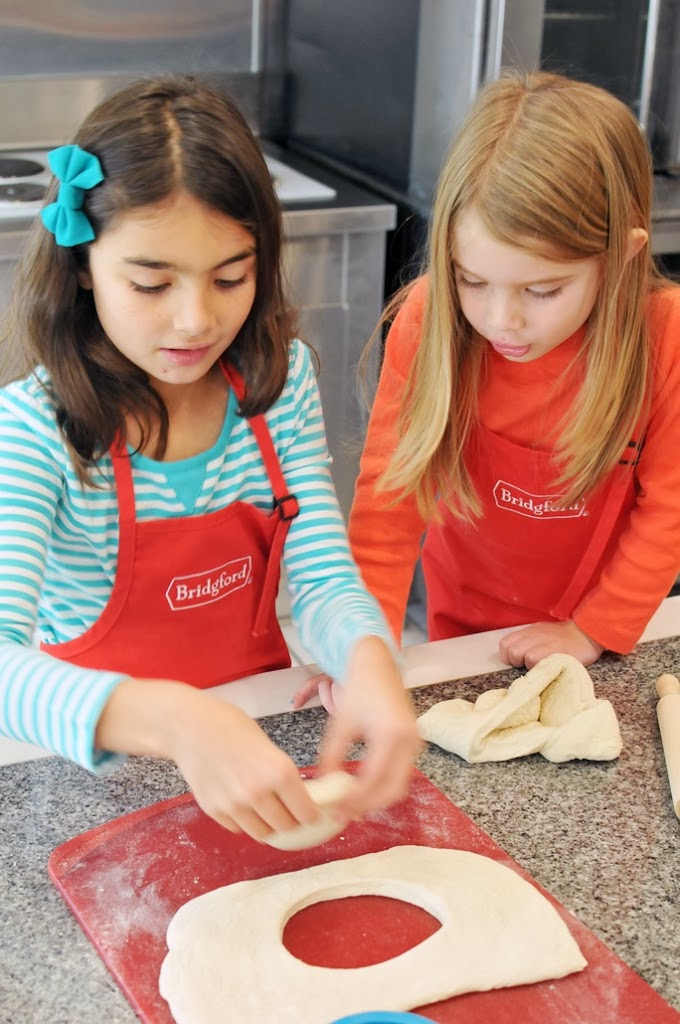 Large cookie cutters make individual size pizzas super easy to make. You and your kids can get creative with fun shapes too! Be sure to visit our website for full recipe instructions.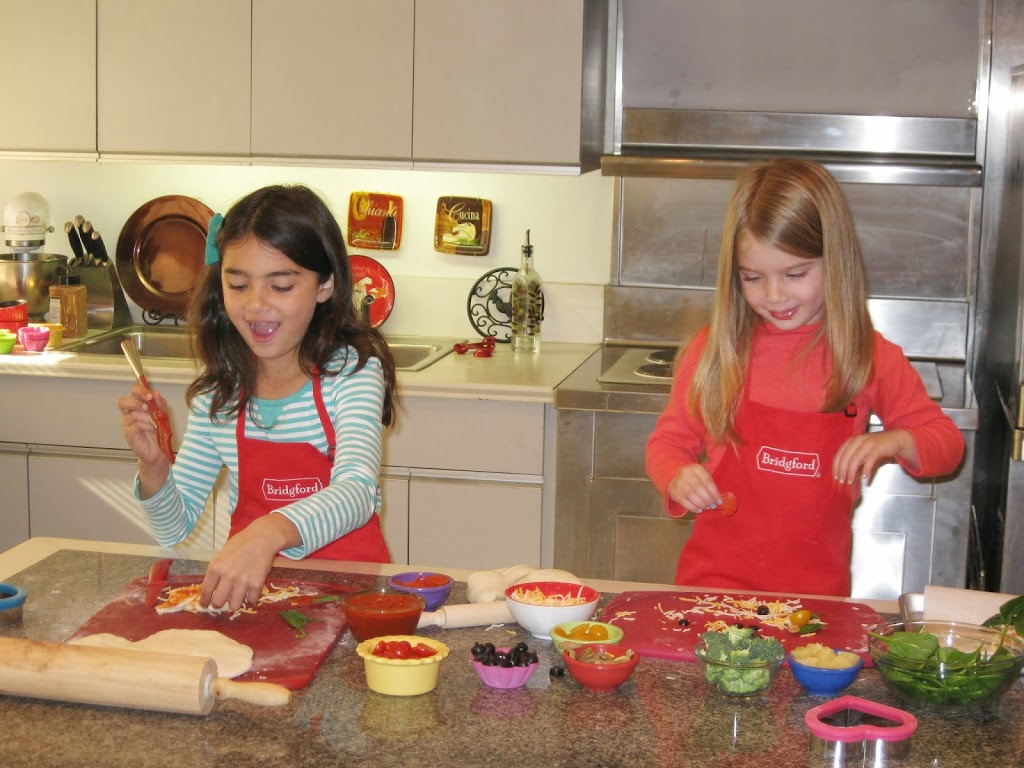 Round one: A piled-high spinach and black olive pizza and a cat with pepperoni eyes, a mushroom nose, and cherry tomato mouth. Perfection!
Round two: A beautiful flower…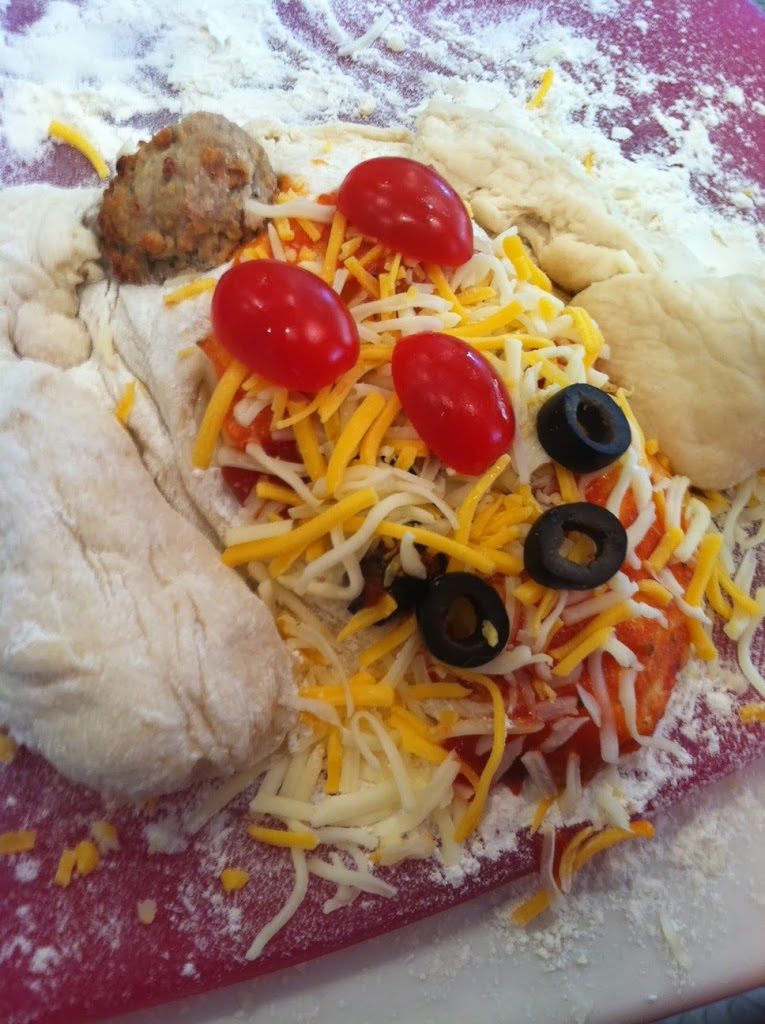 …and a dog with floppy ears! I'm pretty sure this is my favorite. Gotta love the meatball on the top of his head! For the standard size individual pizzas, about 4 to 5 inches in diameter, bake for 8 to 12 minutes in a 425° oven. Something like our dog friend will require a little bit more time. If the crust is golden and the cheese is bubbly, your pizza is most likely done!
Enjoying their yummy creations!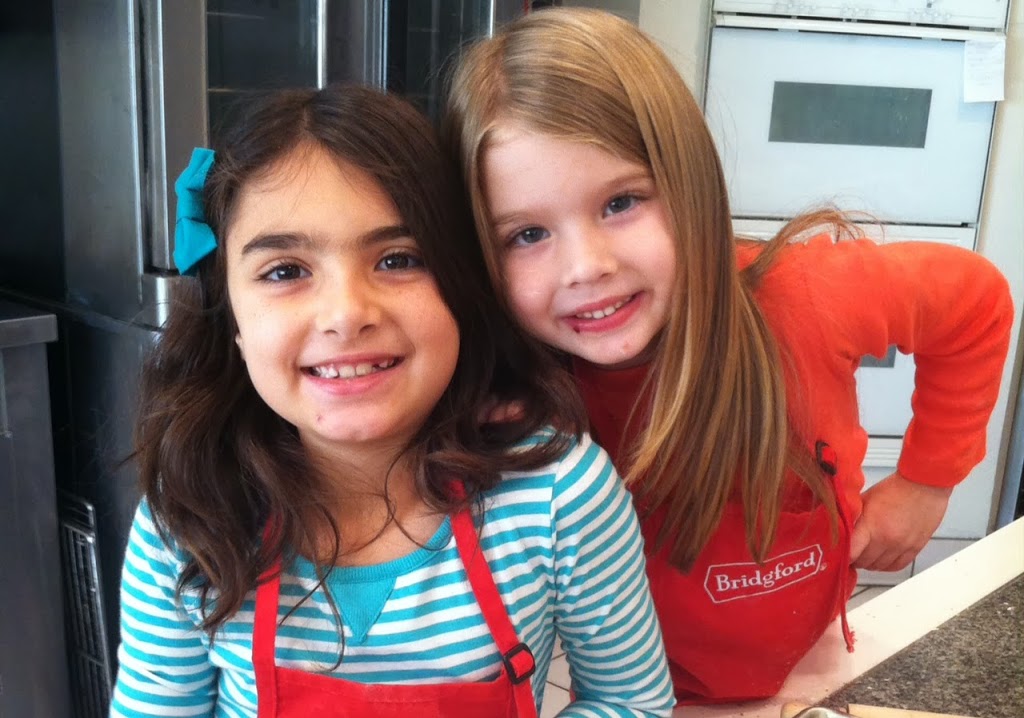 Thanks for your help, girls! 🙂
Get your kids in the kitchen and share pictures with Bridgford Foods on your favorite social media!