Holiday Jam Star Bread
Step-by-step instructions on how to make our Holiday Jam Star Bread!
What you will need:
2 (one pound each) loaves Bridgford Frozen Ready-Dough®, thawed
½ cup blackberry or strawberry jam or preserves
Egg wash (1 egg beaten with 1 tablespoon water)
Melted butter
Let's get started!
On a lightly floured surface, divide each loaf of Ready-Dough® into 2 equal pieces.
Roll each piece of dough into a 9 ½ inch circle.
Take the first circle of dough and place it in the center of a large sheet pan, lined with parchment paper (press or roll dough out to make sure it is 9 ½ inches).
Using an 8 or 9 inch cake pan, press the pan over the dough to make an indentation to serve as a guide for placement of the jam.
Spread the jam over the dough, staying within the indentation.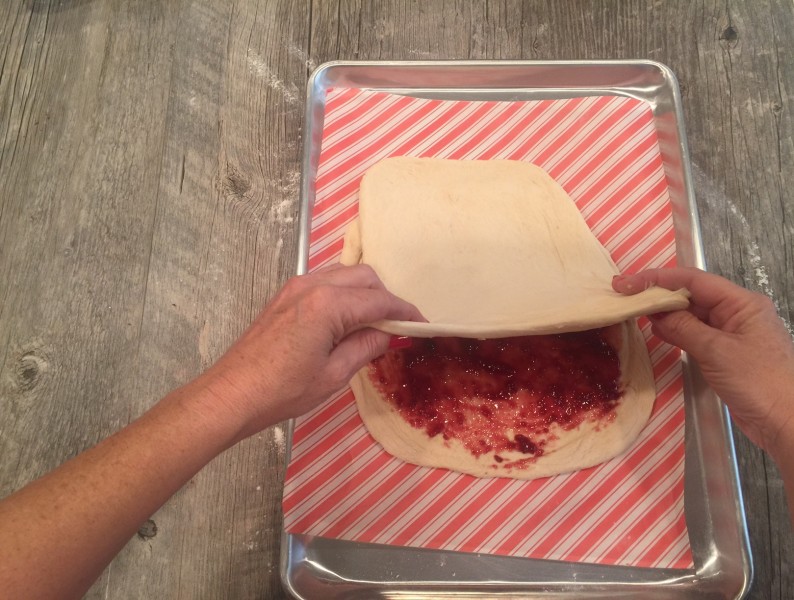 Take the second circle of dough (roll it out again to make sure it is 9 ½ inches) and place it evenly on the top of the jam topped dough. Make another indentation with the pan and spread with 1/3 of the jam. Take the third round of dough (again rolling out to be sure it is 9 ½ inches) and repeat procedure.
Take the fourth circle of dough (9 ½ inches) and place it on top of the jam. Place the cake pan on top.
Using a sharp knife or pizza cutter, trim around the pan, cutting through all layers. Discard scraps of dough.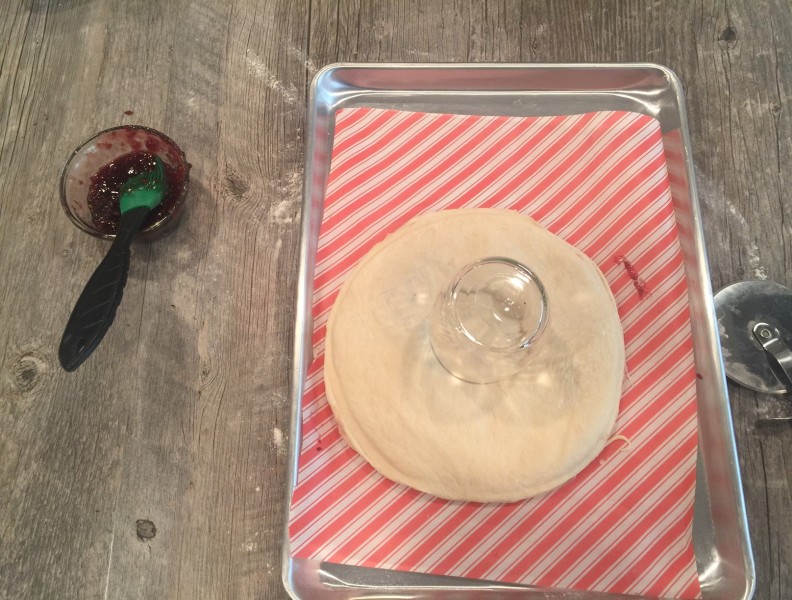 Using a drinking glass or cookie cutter (2 ½ inches in diameter), mark the center of the circle with an indentation.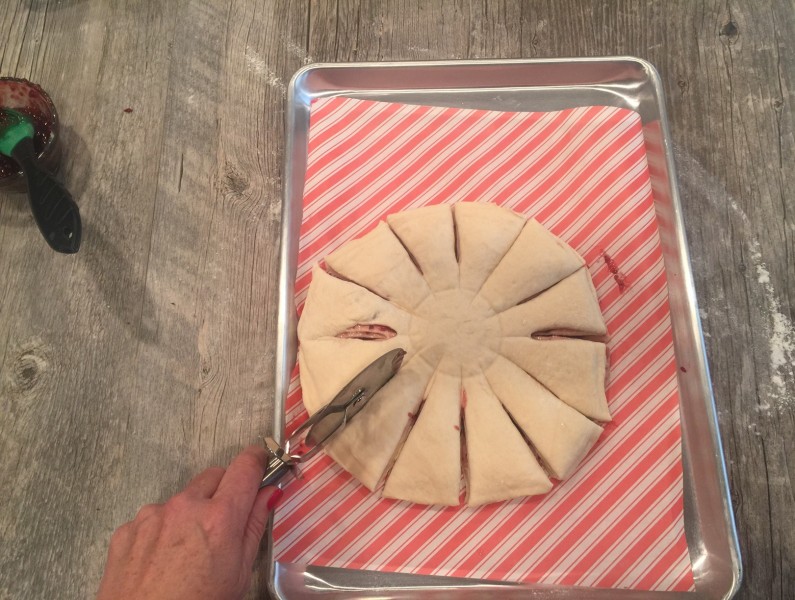 Using a sharp knife, pizza cutter or scissors, make 16 cuts equidistant from the outer edge of the inner circle to the edge of the large circle, cutting through all four layers.
Take two adjacent strips and twist them away from each other twice. Turn the outer corners under and press to seal. Repeat with all remaining strips.
Brush with melted butter and let rise until puffy (about an hour in a warm area).
With a pastry brush, lightly brush star with egg wash.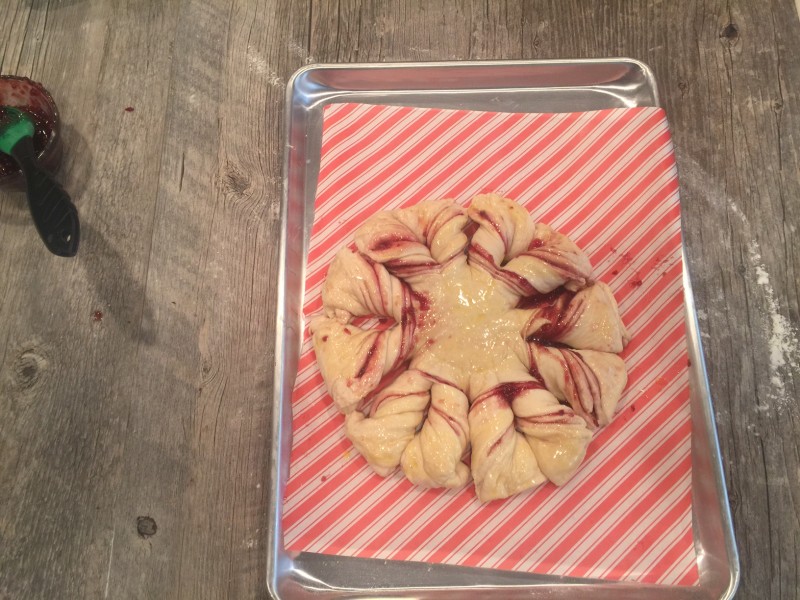 Bake in preheated 375° oven for 30-35 minutes or until golden brown. Remove from oven, brush with additional melted butter and remove from pan to cool on cooling rack. Slice and serve.
For this printable recipe and a downloadable coupon, click here.
Want a savory version? Try Holiday Pesto Star Bread.
For where to buy Bridgford Frozen Ready-Dough® and other Bridgford bread products, click here.
Happy Holidays – enjoy!