Fruit Pizza
March is frozen food month! This recipe incorporates Bridgford Frozen Ready-Dough® with a frozen fruit medley, making a simple and delicious dessert. Let's get started!
What you will need:
1/2 cup chocolate hazelnut spread of choice
1/2 cup mascarpone cheese
1 tablespoon honey
1 bag frozen fruit medley of choice (16 oz.)
1 tablespoon butter
(Ingredients yield 2 pizzas)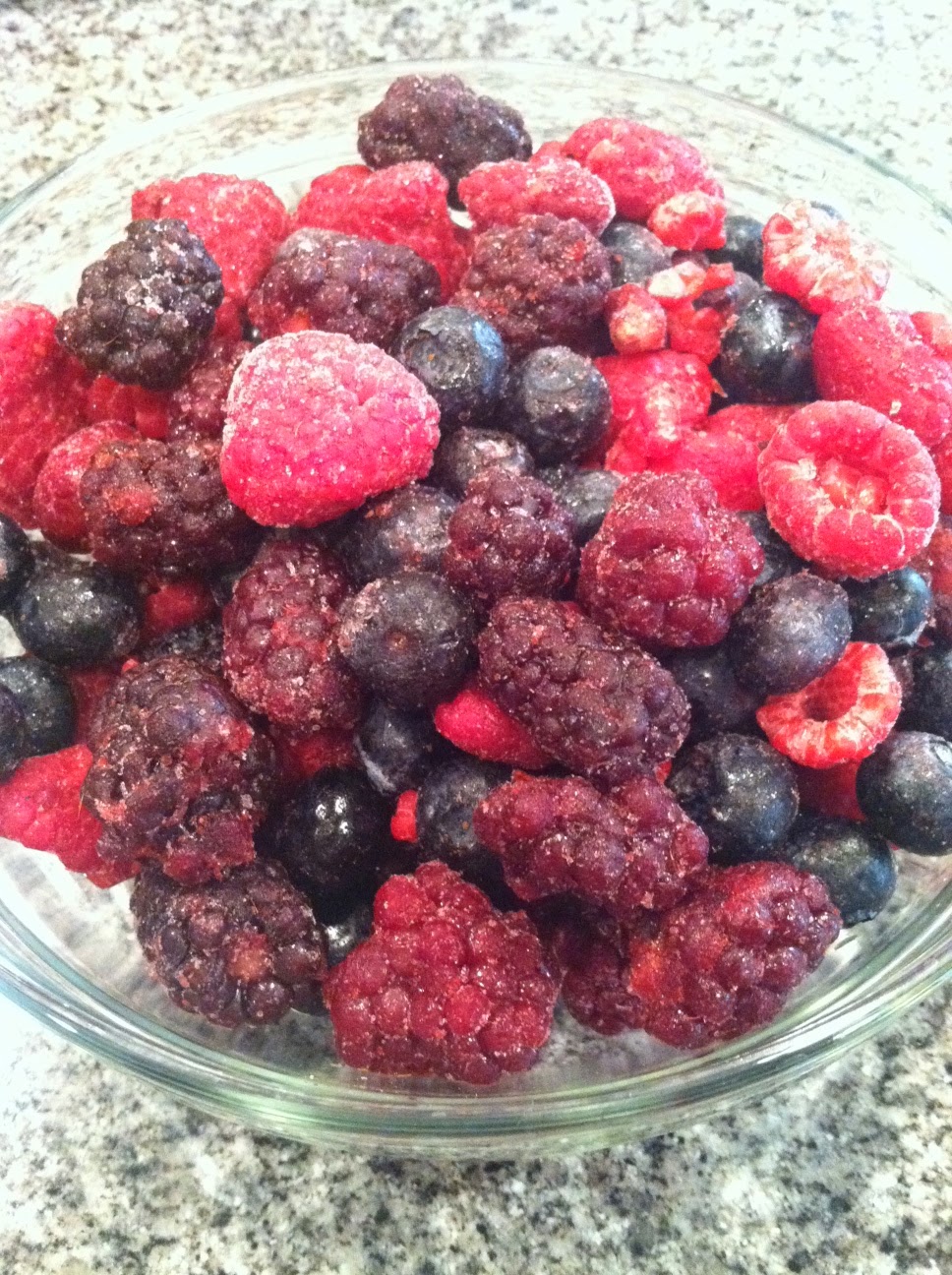 Place the frozen fruit into a large bowl and let it sit at room temperature while you're doing the rest of your prep work. I chose a medley of raspberries, blackberries, and blueberries. Feel free to use any combination you like! Once they are slightly thawed, strain excess water and gently pat the berries dry using a paper towel. You don't want that water on your pizza!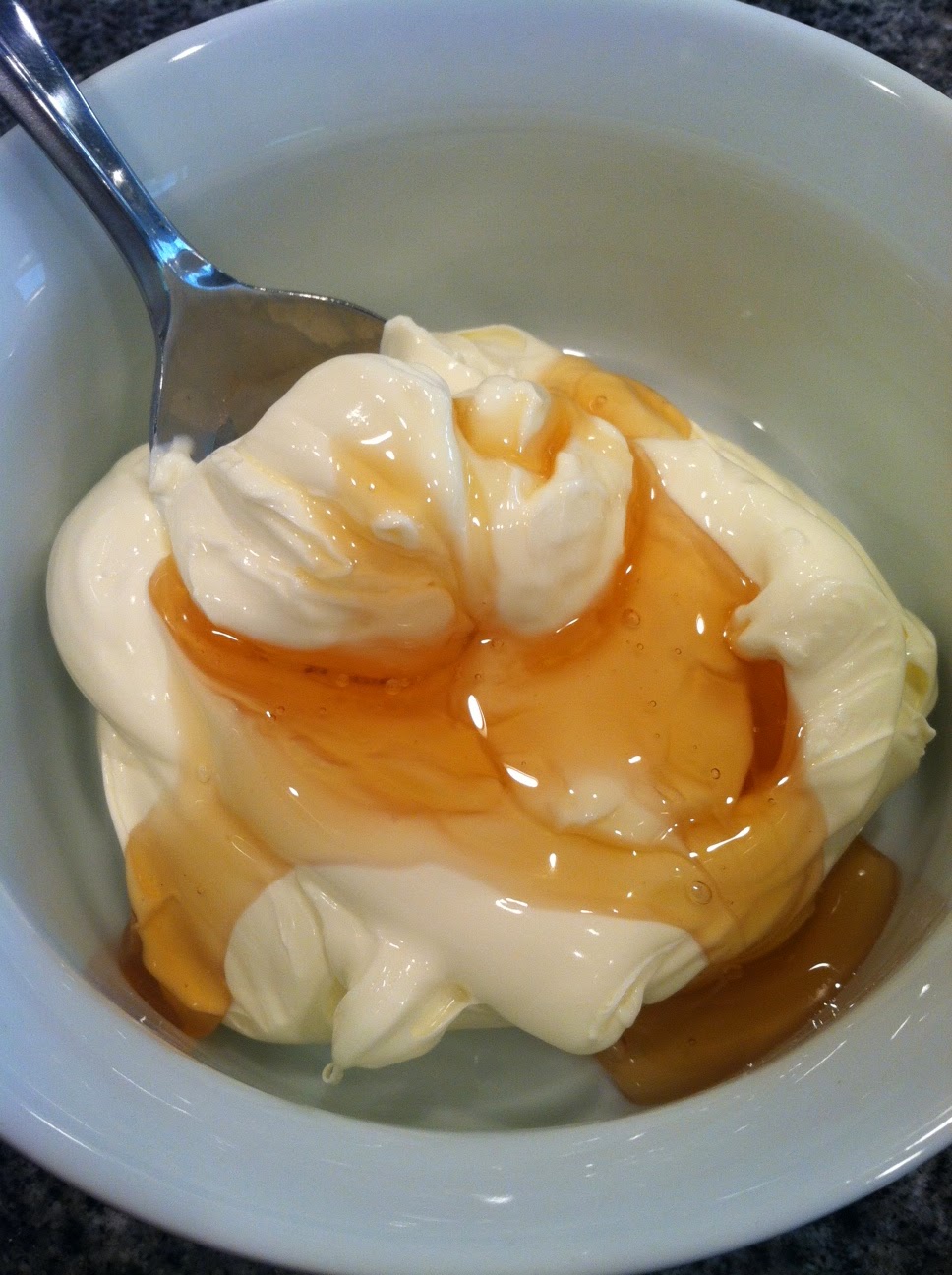 Thoroughly mix together 1/2 cup of mascarpone cheese with 1 tablespoon of honey.
Transfer 1/2 cup chocolate hazelnut spread into a small bowl.
Time to work on that dough! I highly recommend using the microwave thawing instructions on the back of our ready-dough package. Once thawed, cut the loaf of dough in half and roll each piece out flat (approximately 8 by 6 inches in diameter). Don't worry about the shape being perfect.
Lightly grease two cookie sheets or line them with parchment paper and place one pizza dough on each. Pierce the entire surface of the dough lightly with a fork, which will prevent the dough from bubbling up in the oven.
Bake in a preheated 375° oven for 5 minutes only and remove. Increase your oven's temperature to 450°.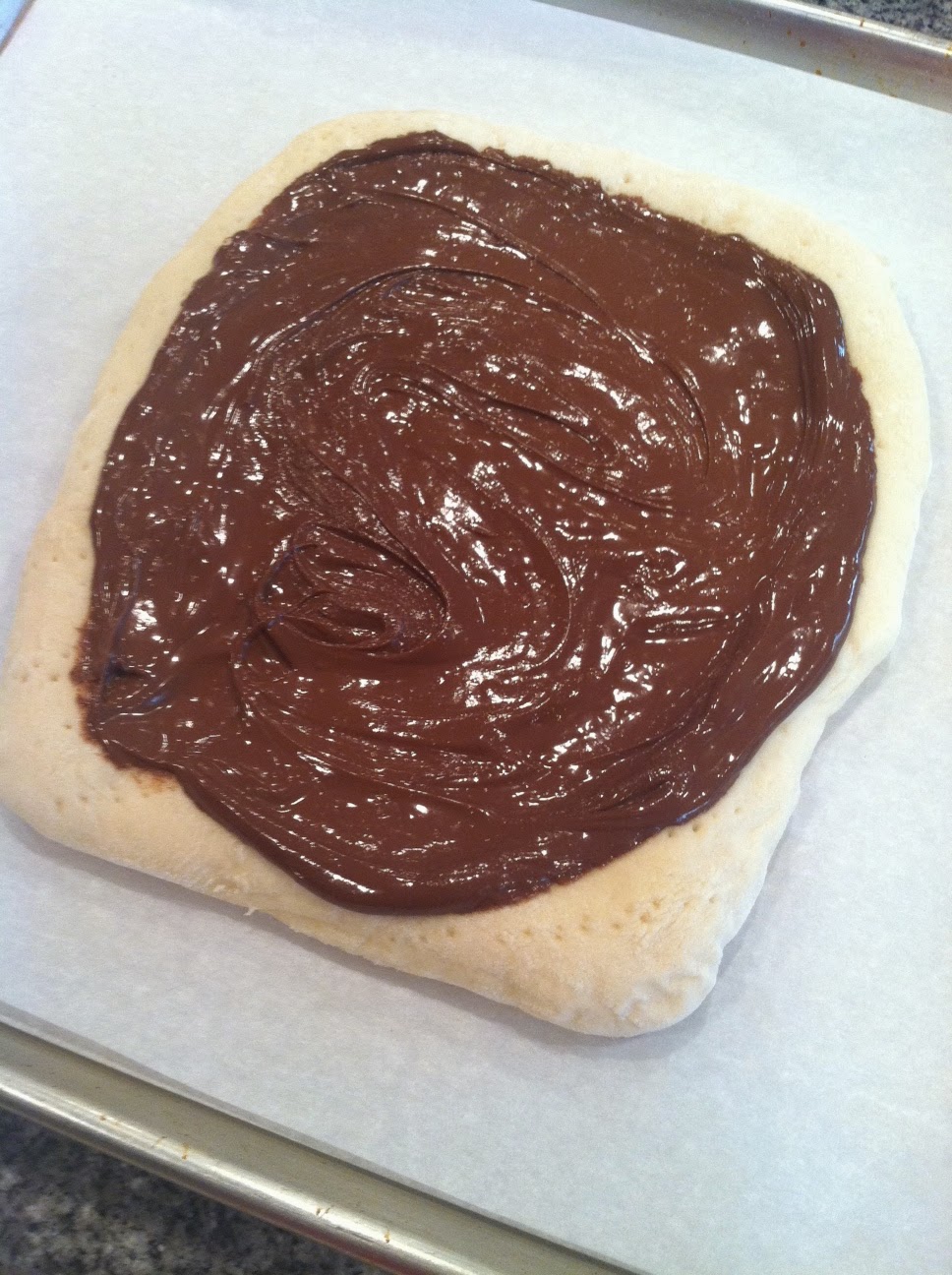 First pizza: Evenly spread the chocolate hazelnut over the middle of the dough, leaving the outer edges as your crust. Leave about 1 tablespoon of chocolate hazelnut spread in your bowl, you will need it later!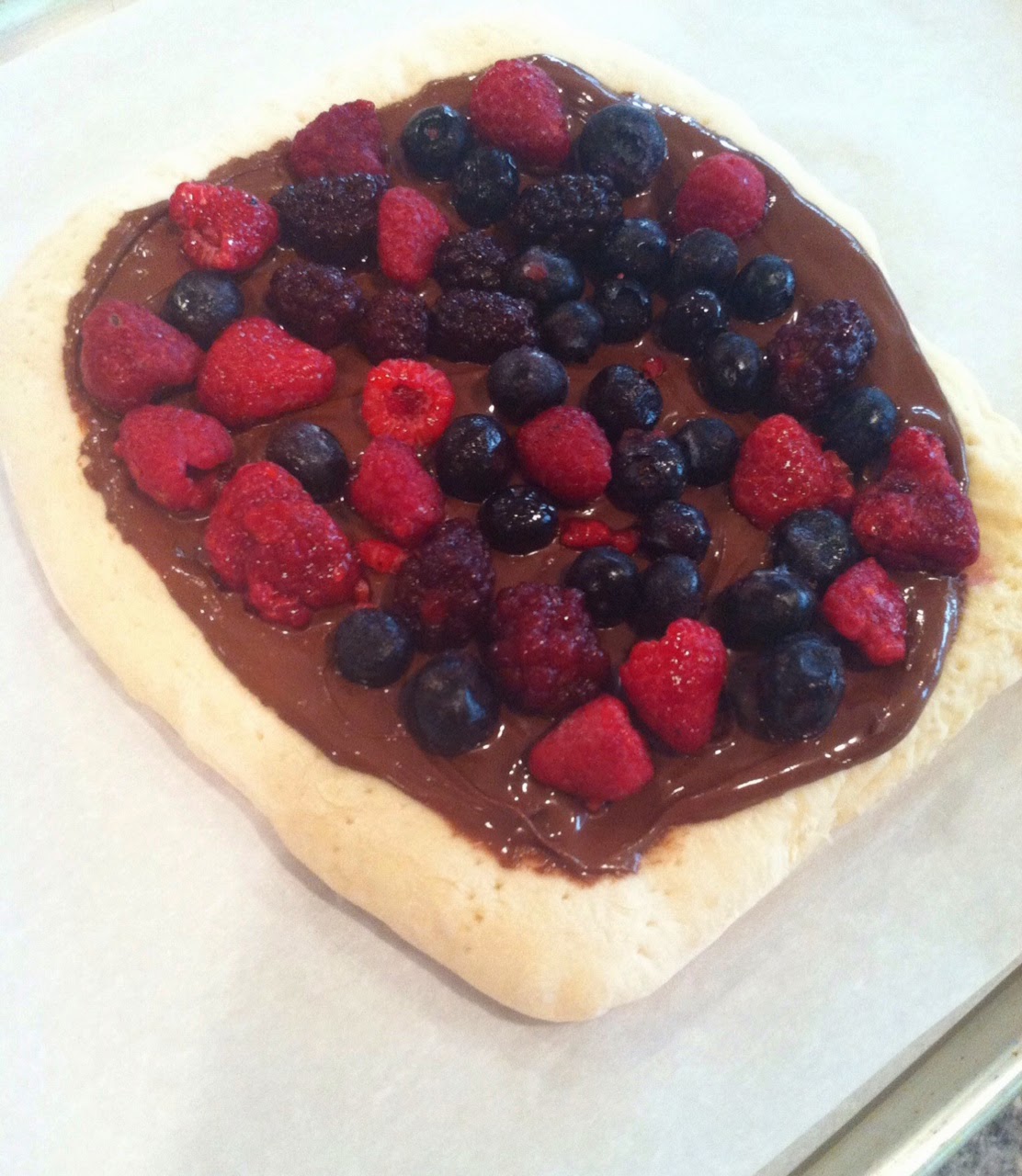 Arrange the fruit on top of the chocolate. Don't forget to strain the excess water from your fruit!
Place 10-12 small dollops of the mascarpone mixture on top of the fruit. You will need the rest of the mascarpone for your second pizza. Lightly brush the outer crust with melted butter. Bake at 450° for 10 to 15 minutes, or until the crust is browned and the fruit is bubbly!
Second Pizza: This time, the mascarpone mixture will act as the "sauce." Spread it evenly over the middle and leave outer edges as the crust, just like the first pizza.
Add your fruit and brush the edges with remaining melted butter. Repeat previous baking instructions (450° for 10 to 15 minutes).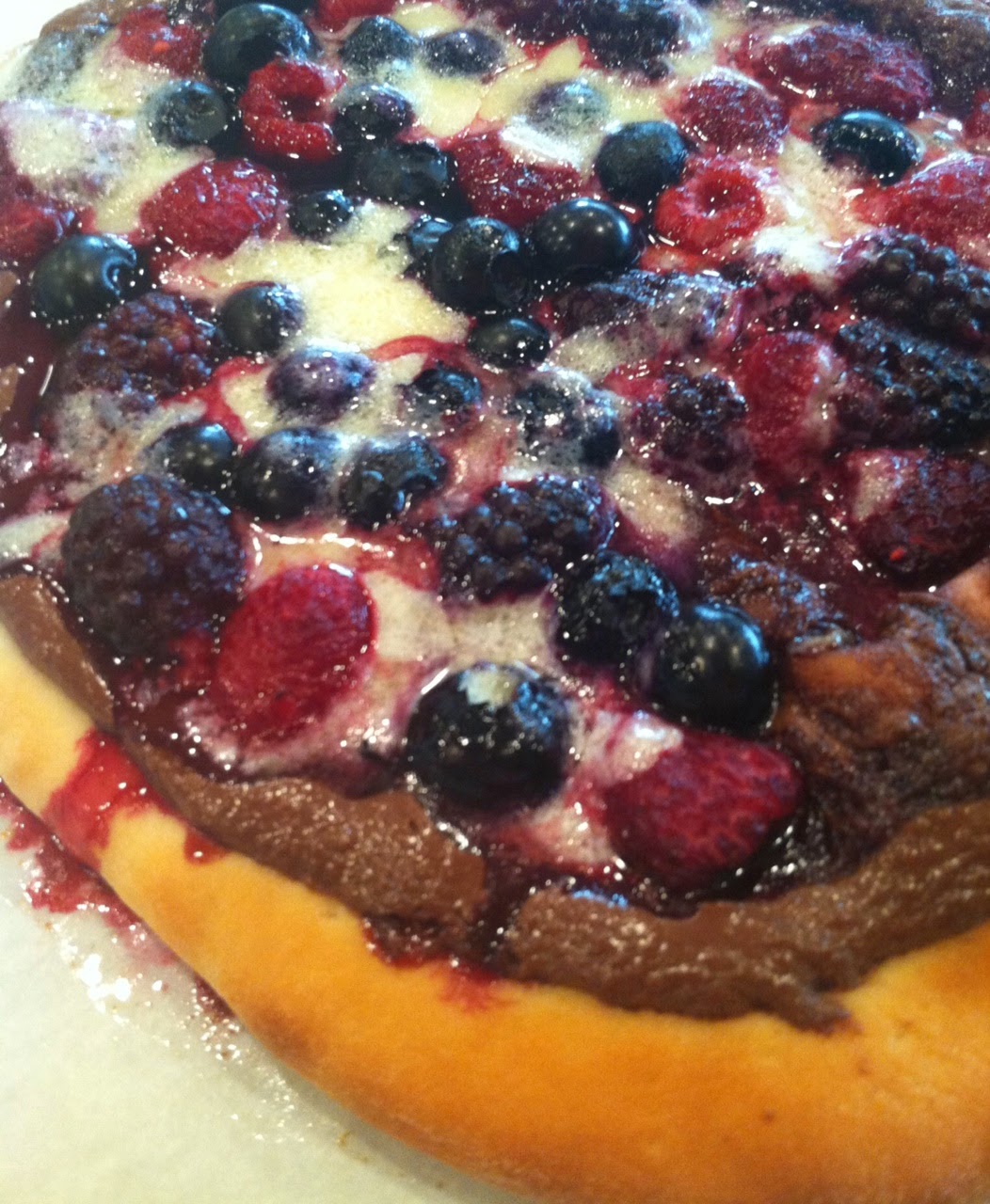 Mmmm, hazelnut chocolate "sauce" with melted mascarpone.
Drizzle the remaining hazelnut chocolate spread over the top of pizza #2, right after it comes out of the oven. This is really easy to do with a whisk or fork.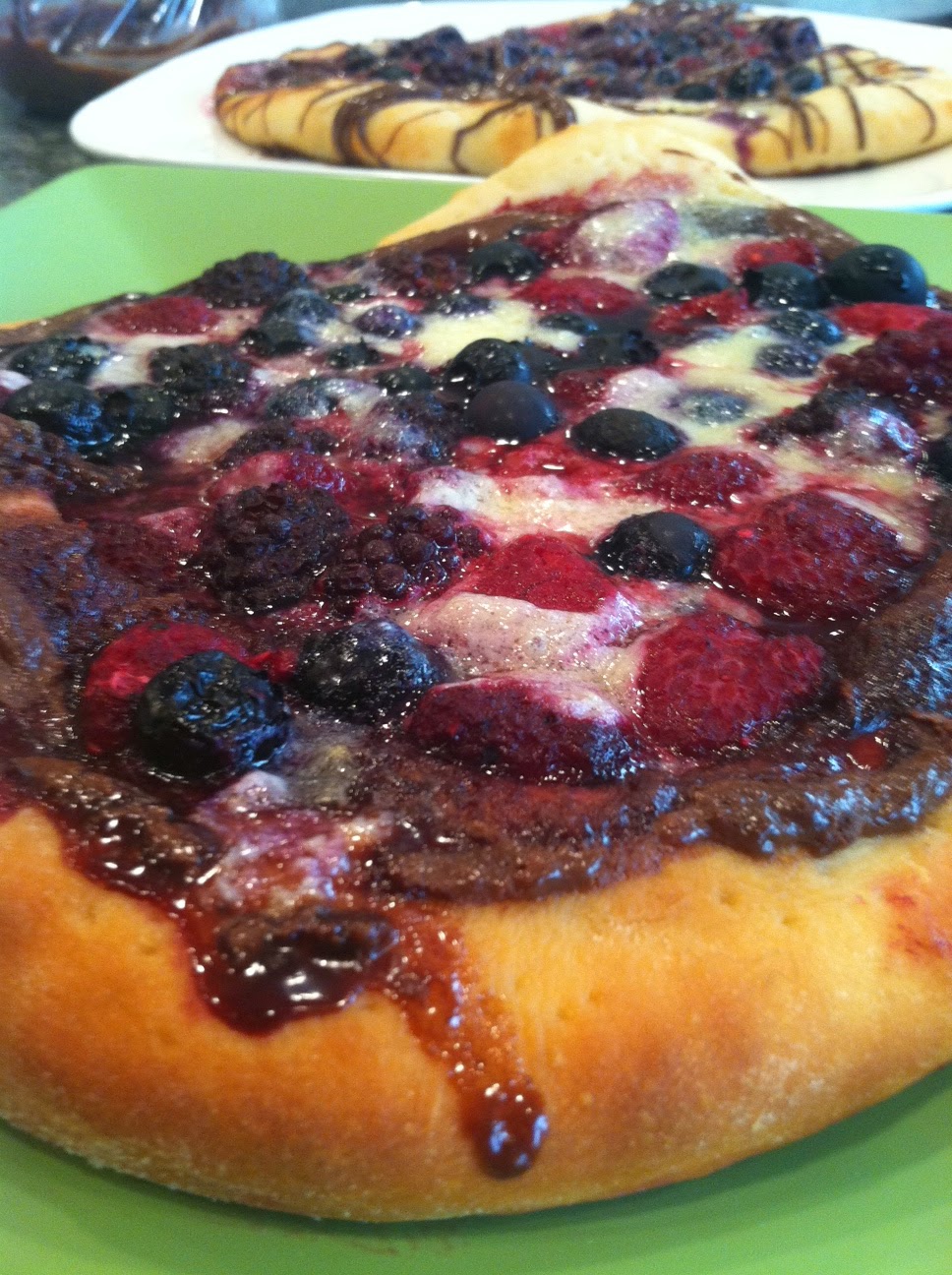 YUM.
Slice and enjoy!