Coffee Mug Monkey Bread!
Monkey Bread baked to perfection right in a coffee mug. Individually sized, which means no fighting over the last piece because everyone gets their own!


I'm going to show you two different kinds. Classic Cinnamon and Salted Caramel! YUM.
Let's get started!
What you will need:
For Classic Cinnamon:
1 teaspoon cinnamon
1/4 cup granulated sugar
2 tablespoons melted butter
For Salted Caramel: 
1 teaspoon cinnamon
2 tablespoons brown sugar
2 tablespoons granulated sugar
2 tablespoons melted butter
1/2 teaspoon sea salt
1 teaspoon caramel topping of choice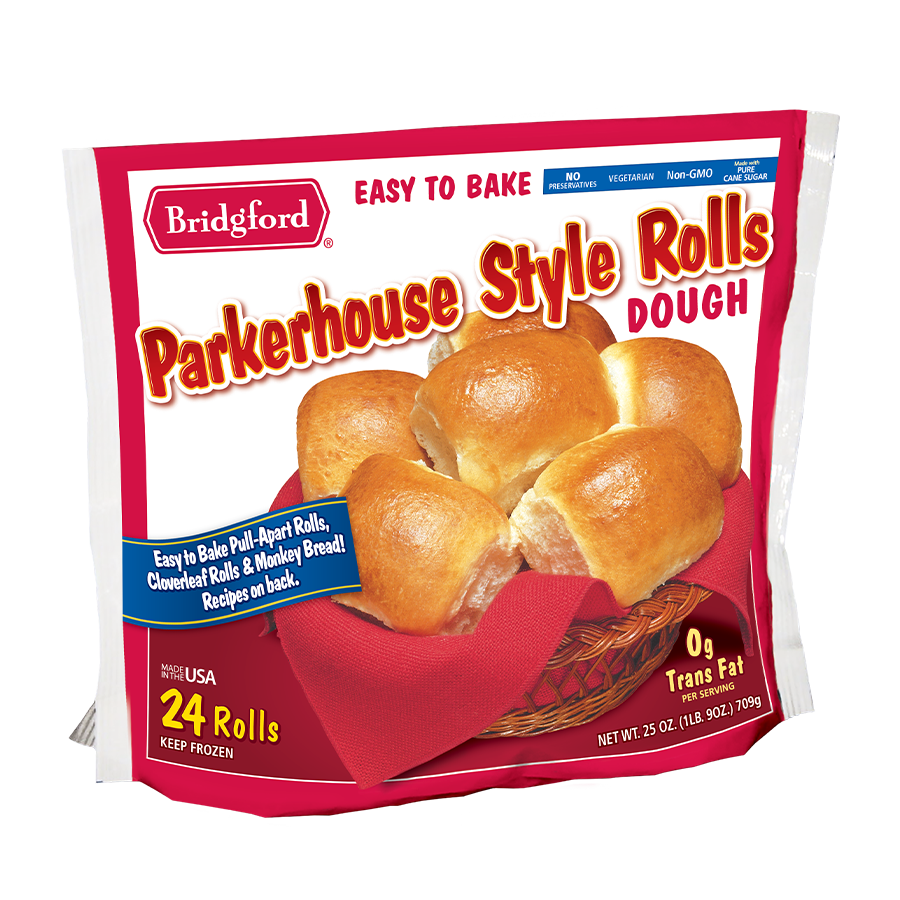 Thaw 8 to 10 Parkerhouse Rolls according to the package directions. This takes approximately 1 to 2 hours. Then, roll each dough piece into a ball and cut in half, creating 16 to 20 pieces. For one standard size, 8 oz. coffee mug use 8 dough pieces (4 rolls). The mugs I used were slightly bigger, so I used 10 dough pieces (5 rolls) per mug.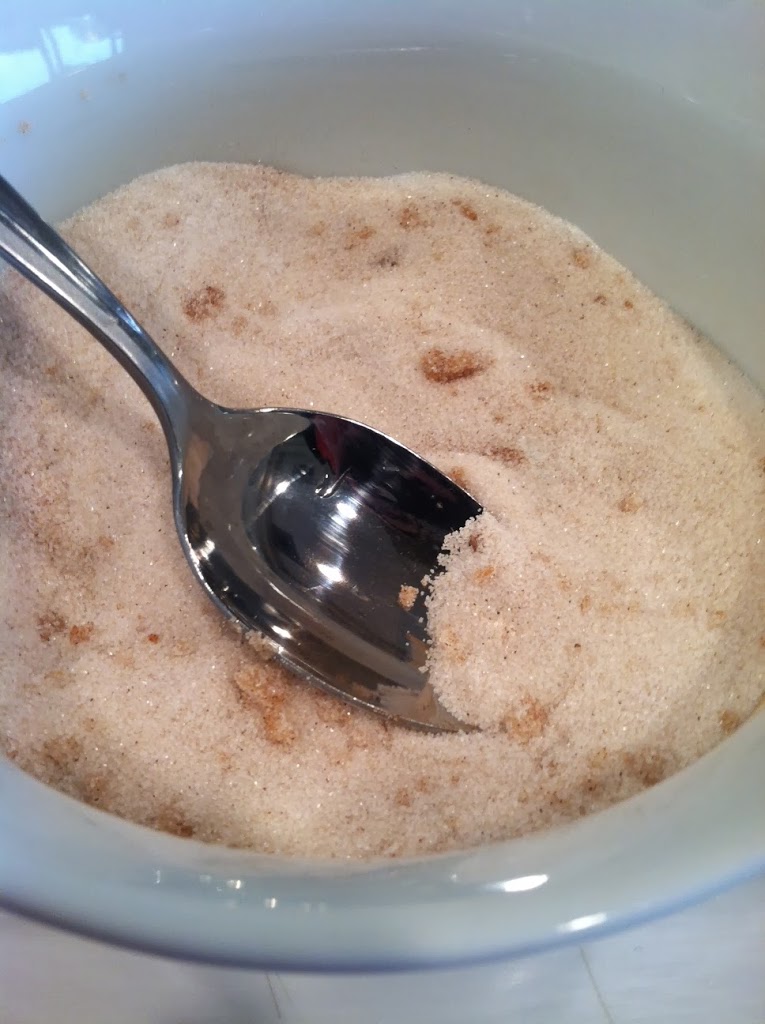 For Classic Cinnamon: evenly combine cinnamon and granulated sugar in a small bowl. Set aside.
Lightly grease the inside of your coffee mug.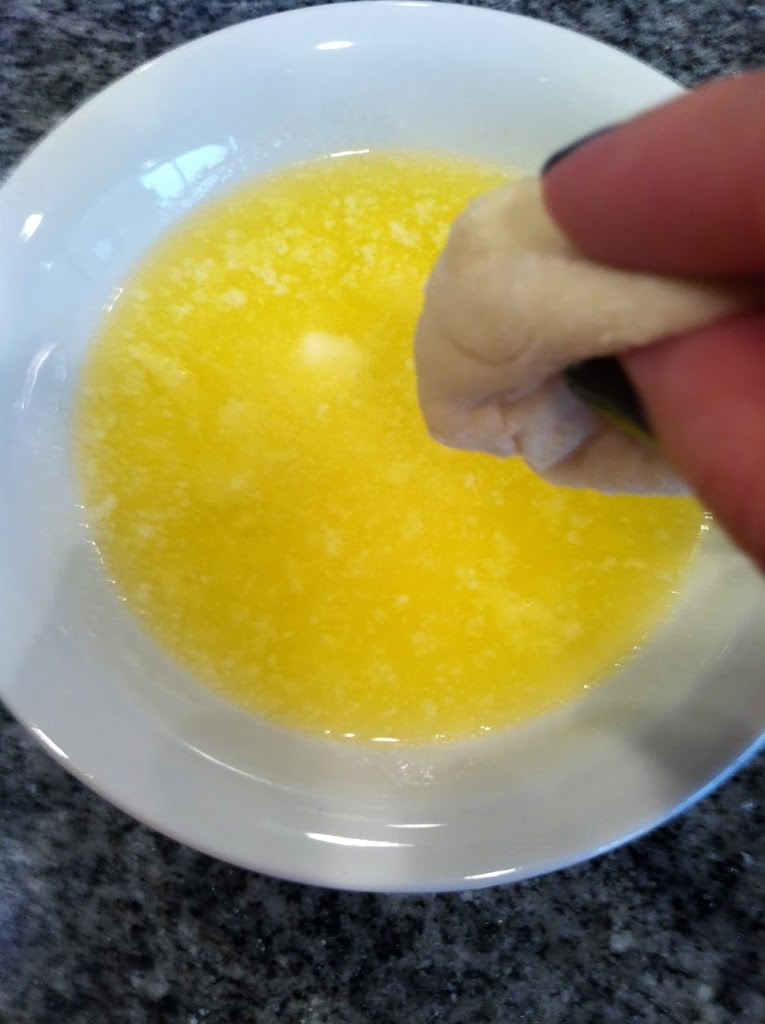 Heat 2 tablespoons (1/4 of a stick) of butter in a microwave safe dish until melted, let it cool slightly. Dip each piece of dough in melted butter, then in the cinnamon/sugar mixture.
Layer the dough pieces at the bottom of your coffee mug and let rise until double in size, which take approximately 30 minutes to an hour.
The dough pieces should reach a little bit more than halfway to the top of the mug.
For Salted Caramel: Evenly combine cinnamon, granulated sugar, brown sugar, and sea salt in a small bowl. Repeat the previous steps.
Give the top of you dough pieces another slight sprinkle of sea salt.
Place both mugs on a cookie sheet. You might even want to layer your cookie sheet with parchment paper, just in case some of that cinnamon/sugar goodness drips down the sides. Bake in a preheated 375° oven for 25-30 minutes. The bread should be well browned and sound hollow when tapped on top.
Don't forget the finishing touches for the Salted Caramel! Drizzle your favorite caramel topping on top. Be sure to let them cool before serving. Those handles are HOT!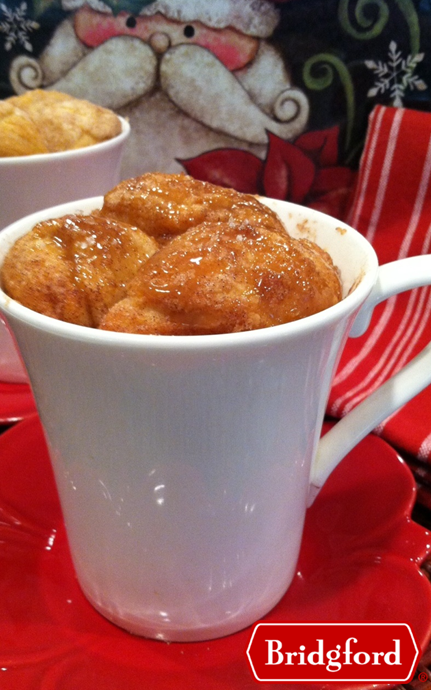 YUM.
It looks like Santa might want Monkey Bread in a Mug instead of cookies this year! 😉
Enjoy and Happy Holidays!