Chocolate Chip Cookie Dough Cinnamon Rolls!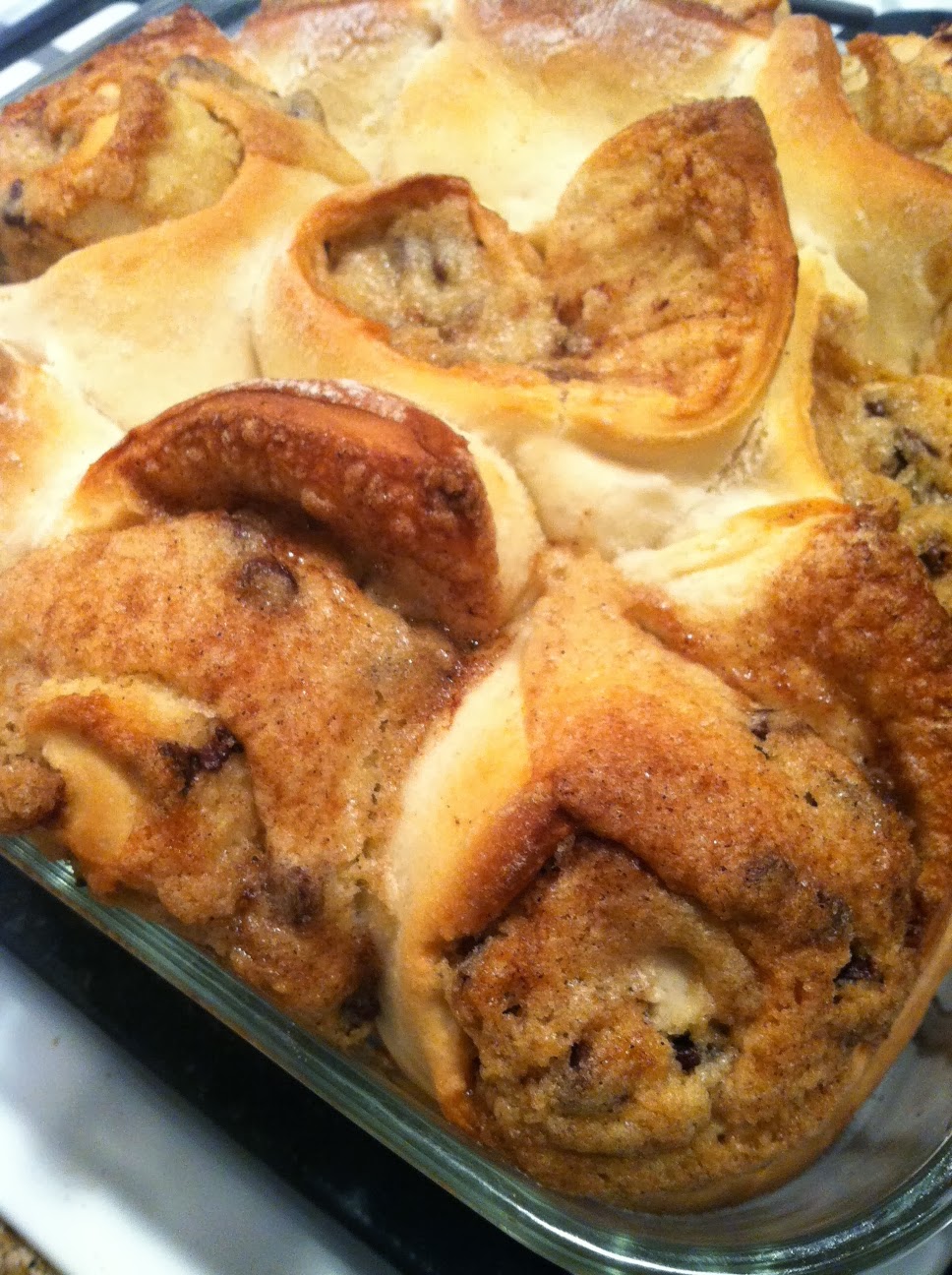 Okay, I've been wanting to bake Cinnamon Rolls for quite some time now. Bridgford Frozen Ready-Dough® gets the job done. We have great recipes too. Classic Cinnamon Rolls, Mall-Style Cinnamon Rolls, Chocolate Cinnamon Rolls…YUM. At first, I was all set to make the chocolate. Then, I got a serious craving for Chocolate Chip Cookies…
What to do? How about combine the two!
As I thought more about it, I came to the conclusion that there is probably a similar recipe floating around out there…
My thoughts were confirmed while consulting Pinterest. Lots of delicious inspiration there! I took my pinspiration, Bridgford's classic Cinnamon Roll recipe, my own preferences, and ended up with a masterpiece.
Let's get started. I'm excited!
What you will need:
1 loaf Bridgford Frozen Ready Dough®
Chocolate chip cookie dough of choice (I recommend homemade)
2 tablespoons melted butter
2 teaspoons cinnamon
1/2 cup granulated sugar
1/2 cup brown sugar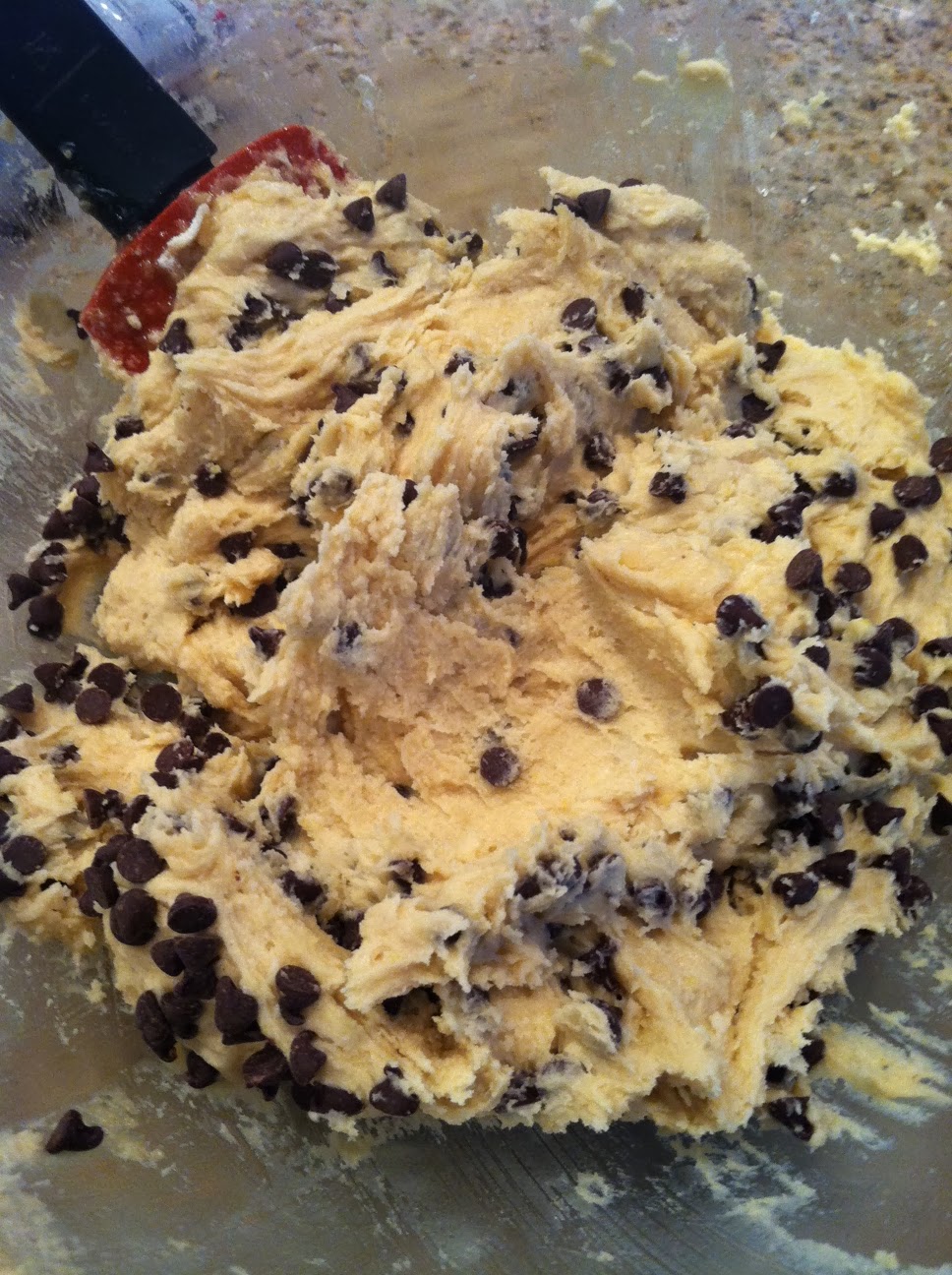 Whip up some chocolate chip cookie dough using your favorite recipe, then let it chill in the fridge!
Moving on to your other dough, let it thaw using the microwave thawing instructions and roll it out flat. It should be approx. 8 by 12 inches and will later be cut into about 9 equal pieces.
Measure 1/2 cup granulated sugar, 1/2 cup brown sugar, and 2 teaspoons of cinnamon into a small bowl.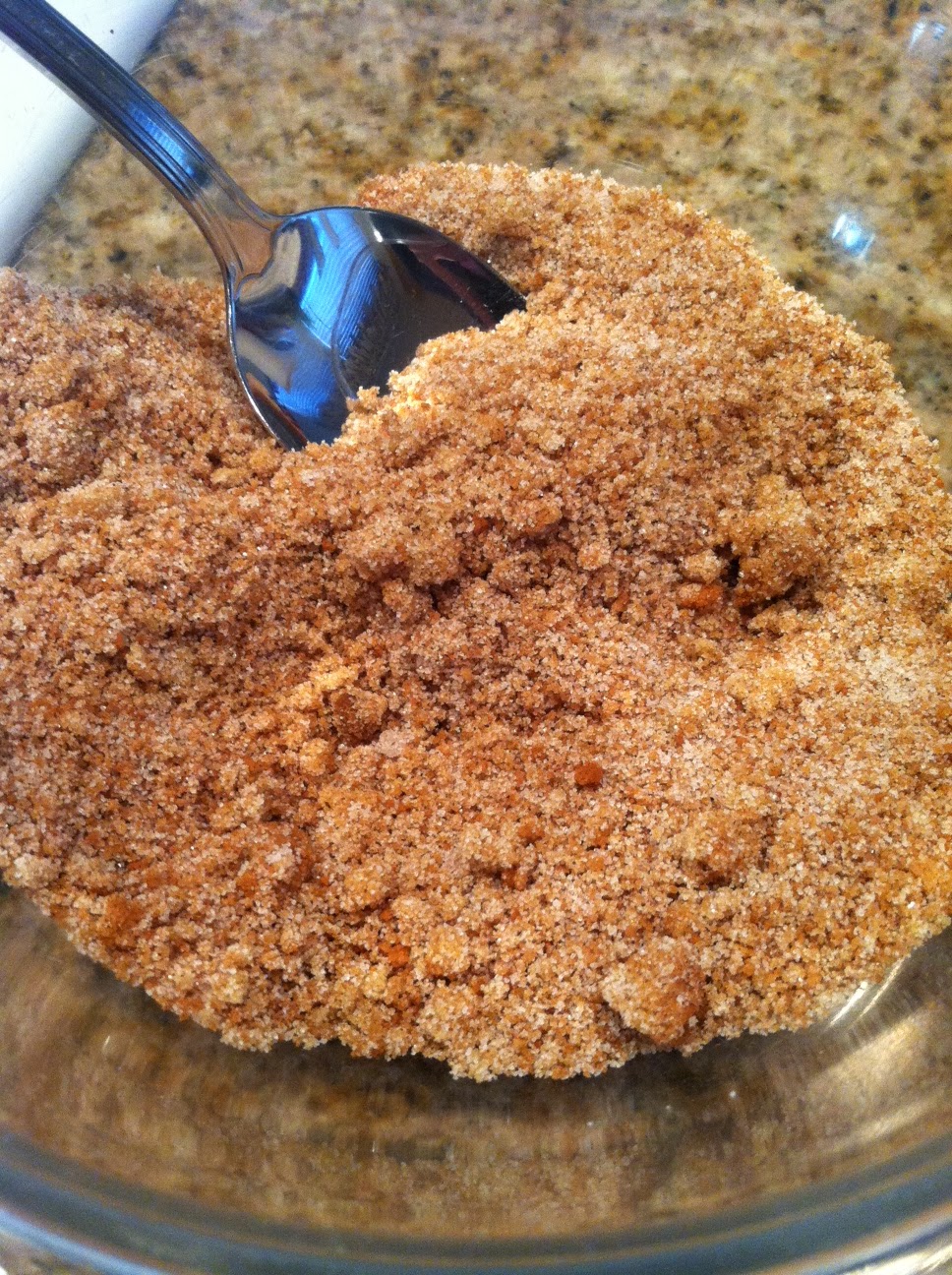 Combine evenly.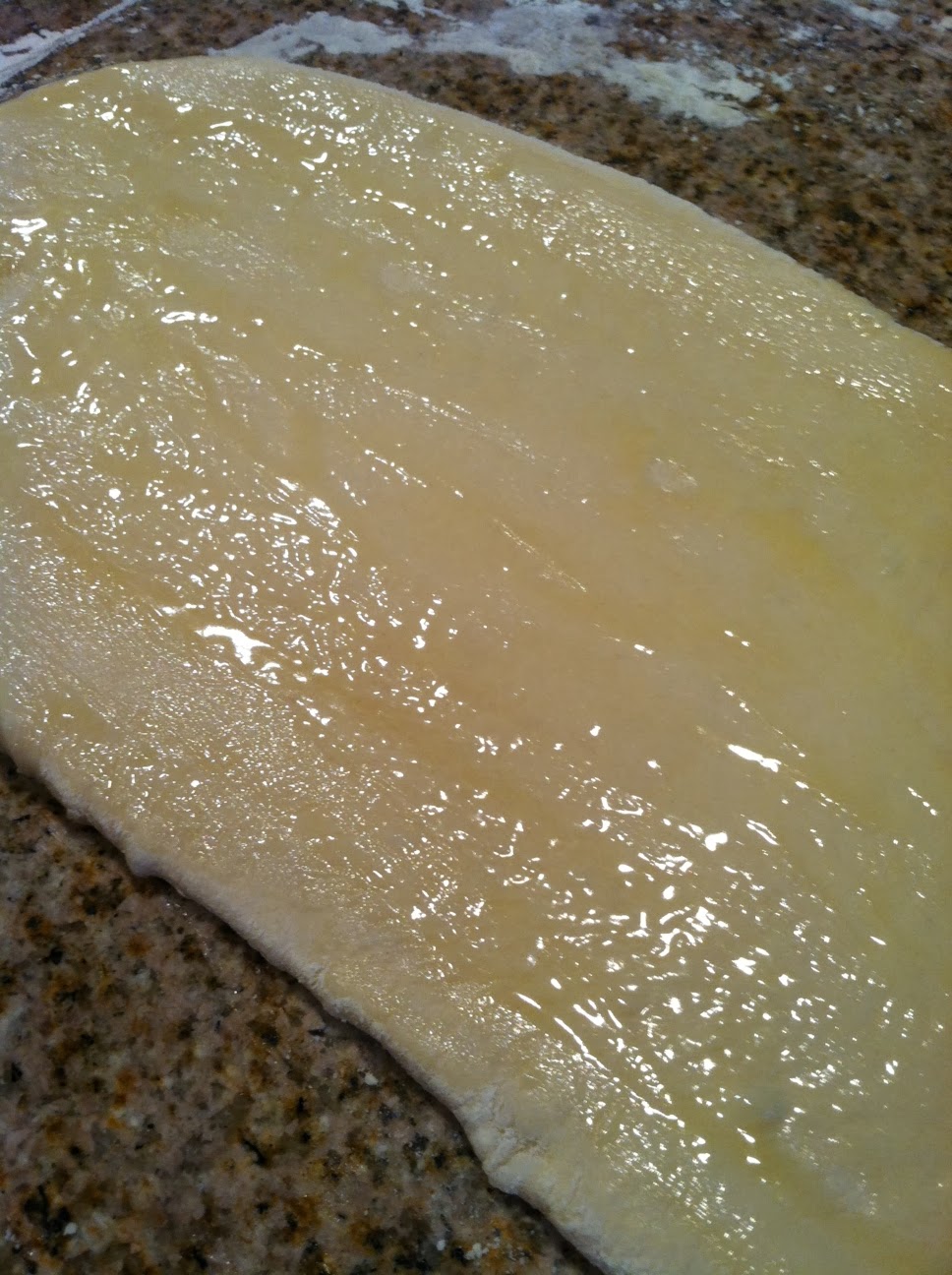 Brush the entire top surface of your dough with 2 tablespoons of melted butter.
Spread cinnamon-sugar mixture evenly over the top surface as well.
Here's the fun part! Well, maybe a little messy. Spread a layer of cookie dough over the top of the cinnamon-sugar mixture. Get your spatula wet, it will prevent the cookie dough from sticking.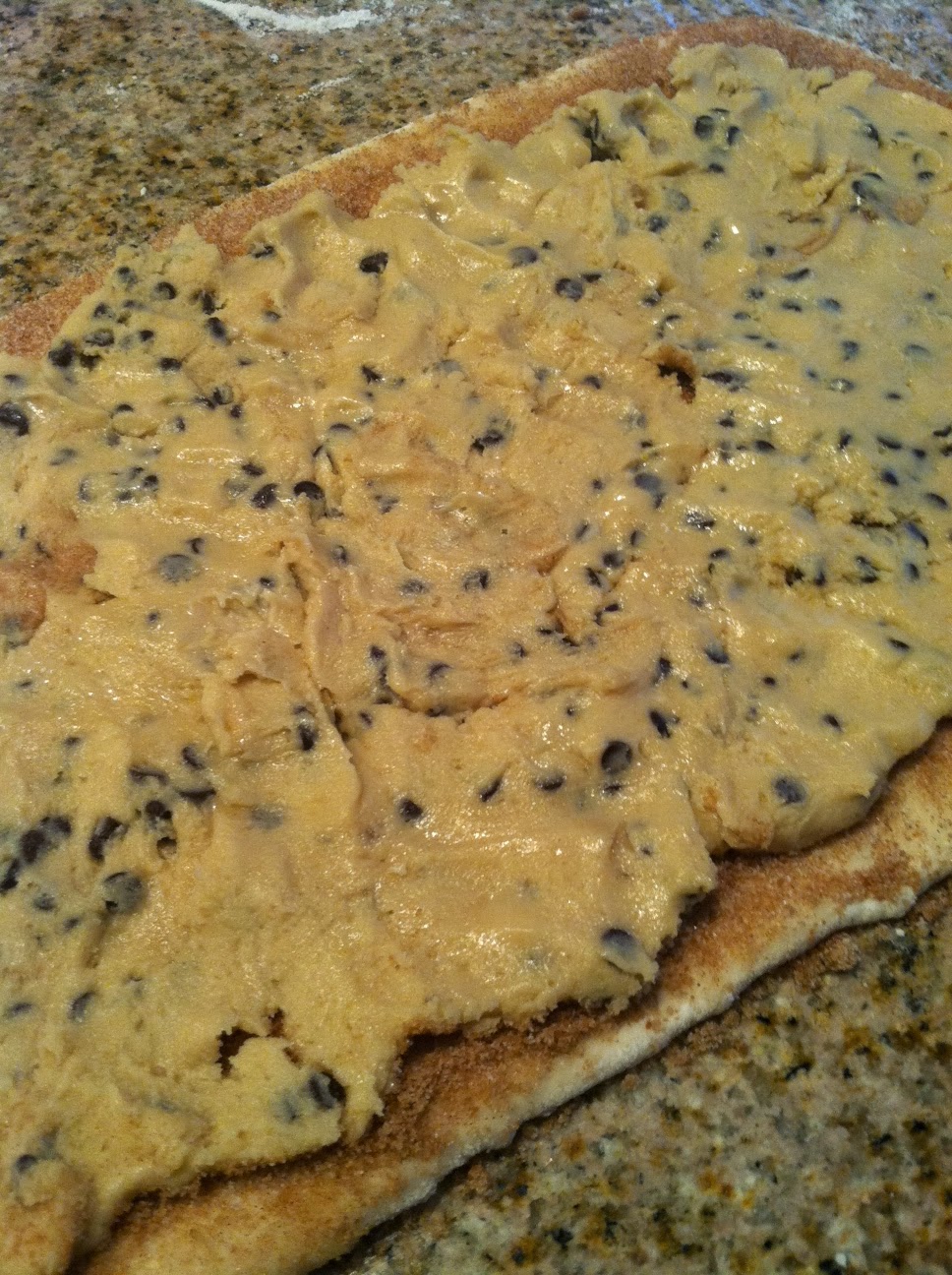 Look at this!!!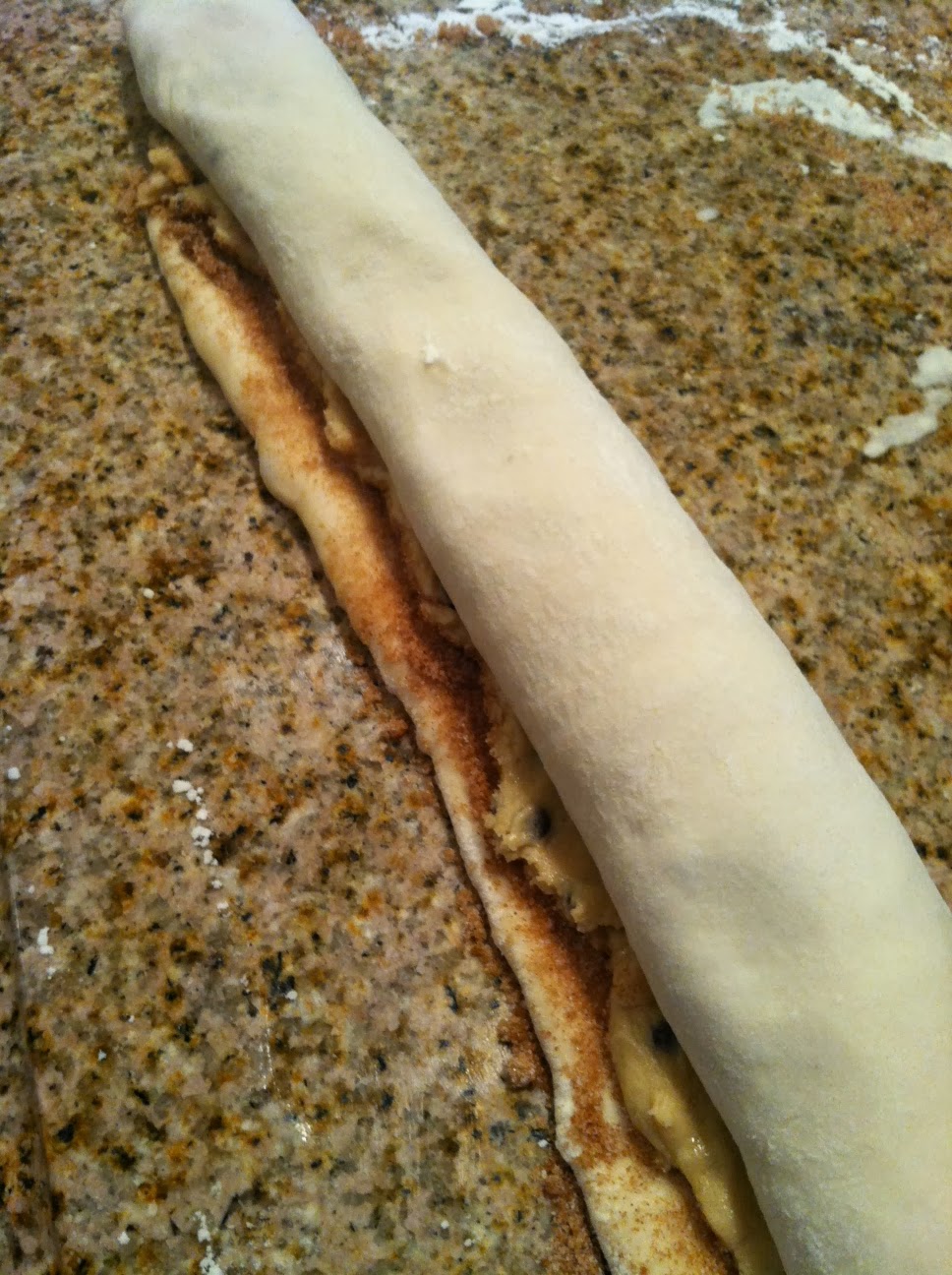 Start from the back and roll the dough over, towards you.
Cut the jelly roll into approx. 9 equal pieces.
Arrange in a lightly greased, standard size cake pan. Keep the seams towards the middle, so each piece holds structure. If the pieces do not reach all the way to the edges of the pan, don't worry about it. They need to rise for approx. one hour or until puffy.
Look! Extra dough to baking into cookies. Score!
After they are done rising, bake in a preheated 375° oven for 30 to 35 minutes or until golden brown.
I'm telling you, these are ridiculously good. As you can probably see, the top layer baked up like a cookie, with the perfect amount of crunch. The inside is an ooey, gooey blend of cinnamon-sugar and cookie dough. I decided to do without frosting. They truly are delicious as is. You most certainly can frost yours if you want!
Enjoy!!!