Breakfast Sausage Monkey Bread
These delicious monkey bread muffins are an explosion of breakfast flavors all in one bite! Simple ingredients and so easy to make.
Let's get started!

What you will need:
OR
OR
1 package Bridgford Frozen White Roll Dough
1 package breakfast sausage links of choice, precooked (about 12 links, maple or original)
¼ cup melted butter
½ cup granulated sugar
1 tsp. cinnamon
Icing (optional): Mix together 1 cup powdered sugar with 2 tablespoons of honey and 2 tablespoons of water.
Thaw your dough according to our package instructions. For Ready-Dough, you can follow the microwave thawing instructions. Divide Ready-Dough loaf into 36 equal pieces. If using Parkerhouse Rolls, cut each roll in half. If using White Rolls, cut each roll into thirds.
Mix together cinnamon and granulated sugar. Heat butter in a covered, microwave safe dish until melted.
Cut breakfast sausage links into bite sized pieces. Approximately 3 to 4 pieces per link.
Flatten out each dough piece using the palm of your hand and place a piece of breakfast sausage in the middle.
Wrap the dough around the sausage, forming a ball, and seal.
Dip dough in melted butter, then evenly coat in the cinnamon-sugar mixture.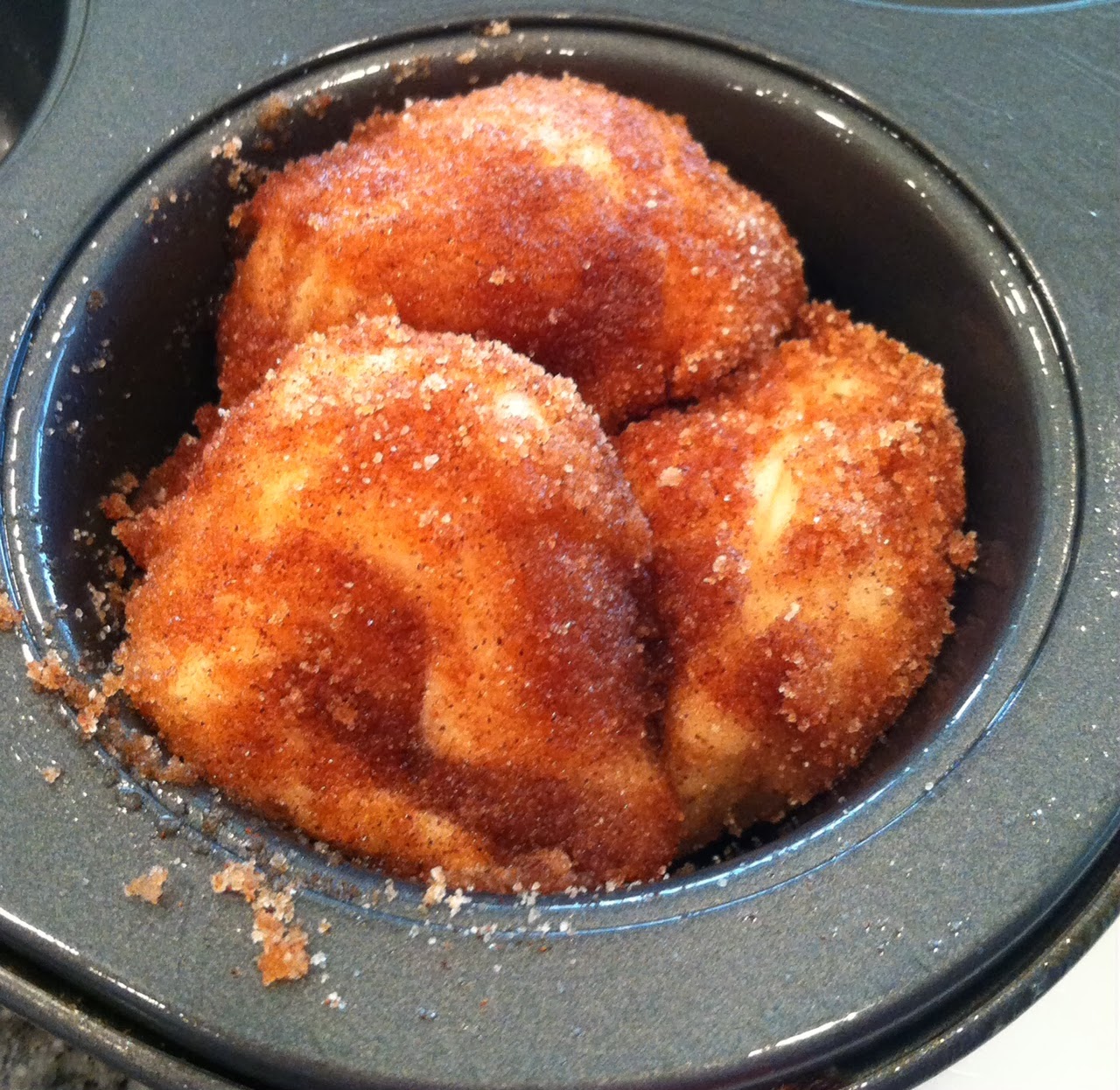 Lightly grease a standard size muffin pan. Place three balls of dough in each cavity, seam side down. Let them rise for approximately 30 minutes to 1 hour.
The dough should be puffy and double in size. Bake in a preheated 375° oven for 15 to 20 minutes or until golden brown.
Carefully remove each muffin from the pan to cool slightly. Drizzle each with icing, if desired.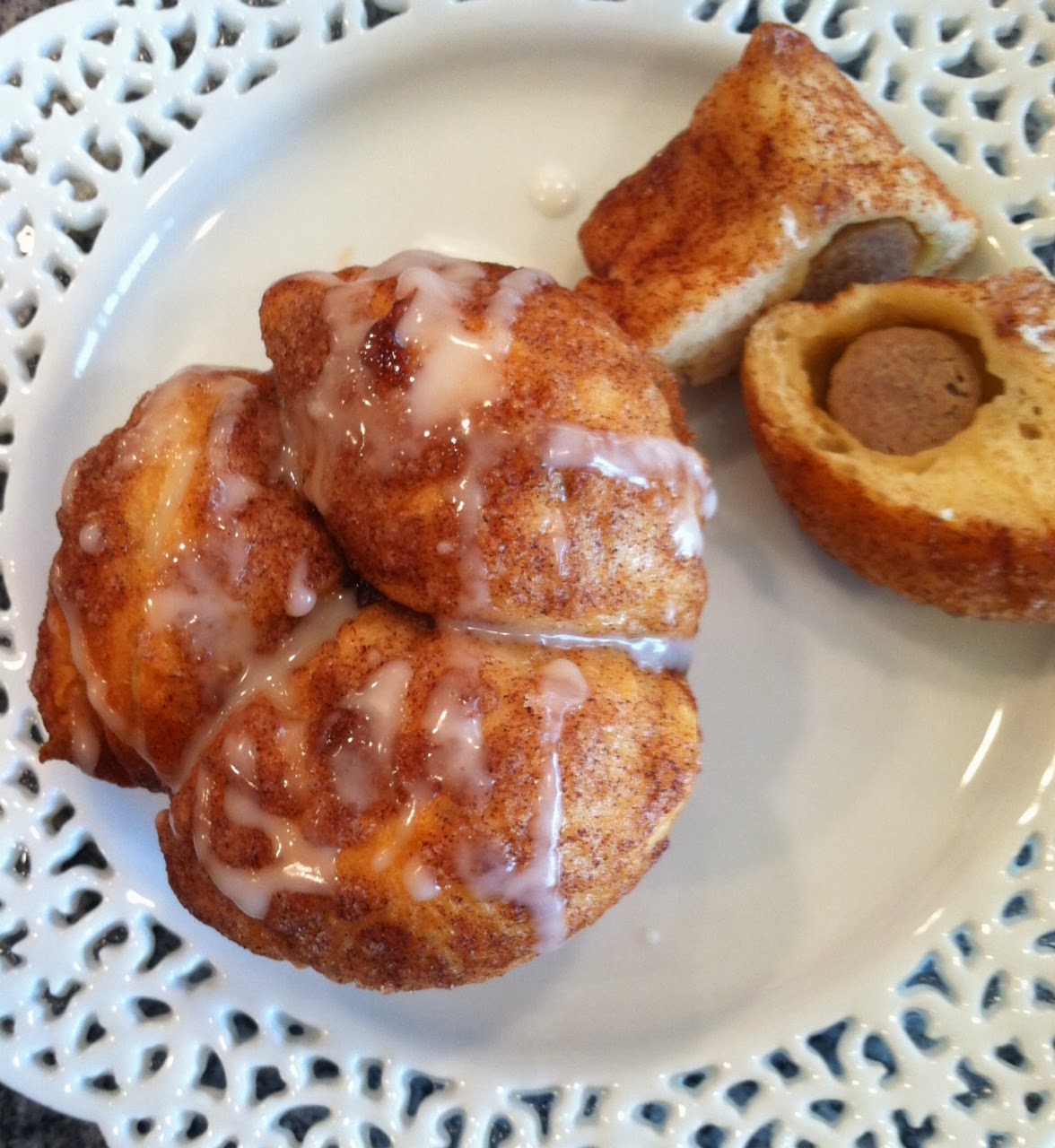 That first bite is such a surprise! Your family and friends will LOVE these.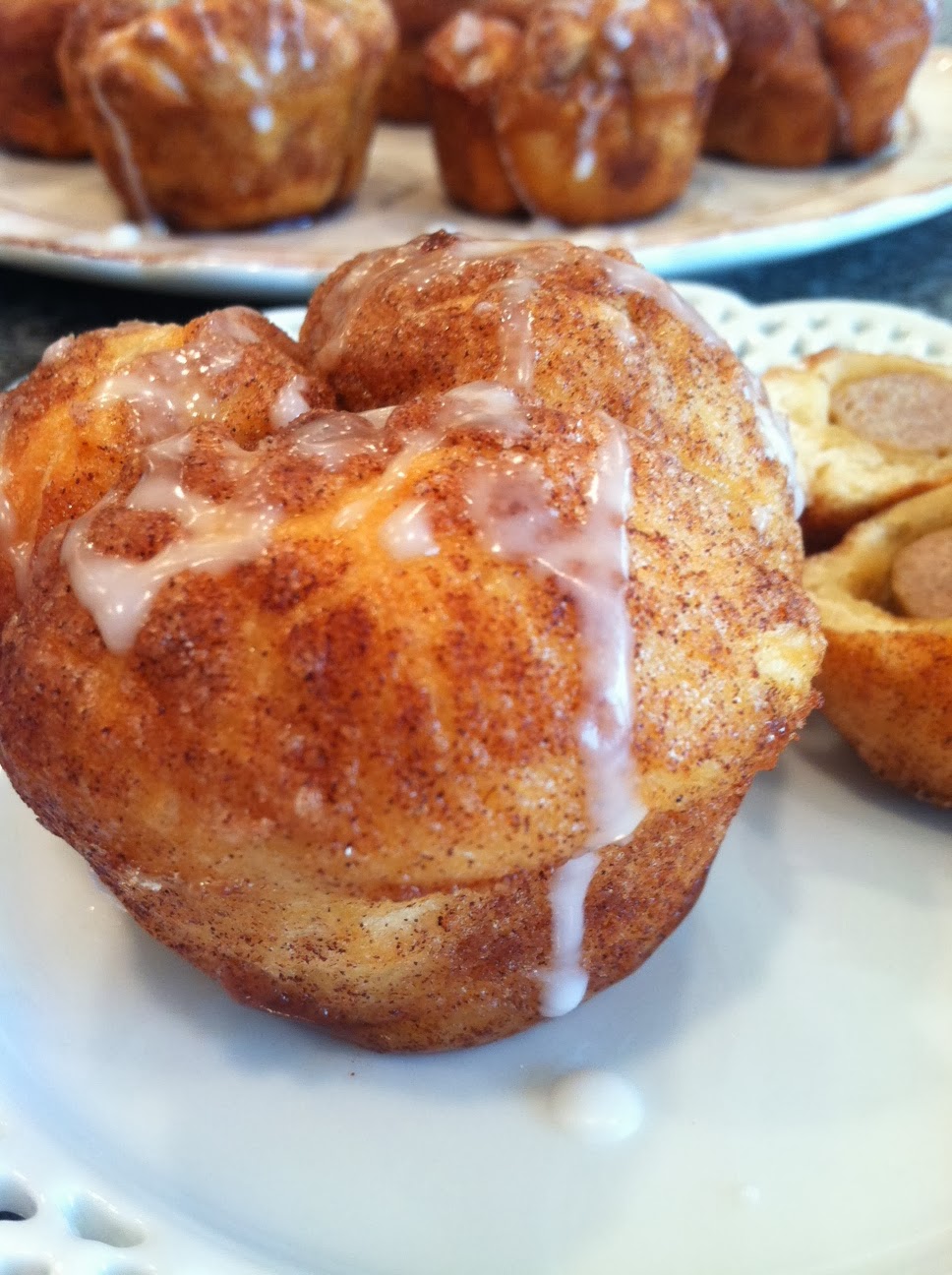 ENJOY!