Bacon, Jalapeño and Cheddar Pull-Apart Loaf!
This easy pull-apart loaf makes for a delicious starter, snack or side – perfect for feeding a crowd! Let's get started!
What you will need:
1 loaf Bridgford Frozen Ready-Dough®, thawed
1 cup shredded Cheddar cheese
6-8 cooked bacon slices, coarsely chopped into bits
1/2 cup softened cream cheese
2 tablespoons diced jalapeños (for less heat, opt to use diced green chiles)

Thaw one loaf of Bridgford Frozen Ready-Dough® according to the package instructions. For a great time-saver, follow the microwave thawing instructions.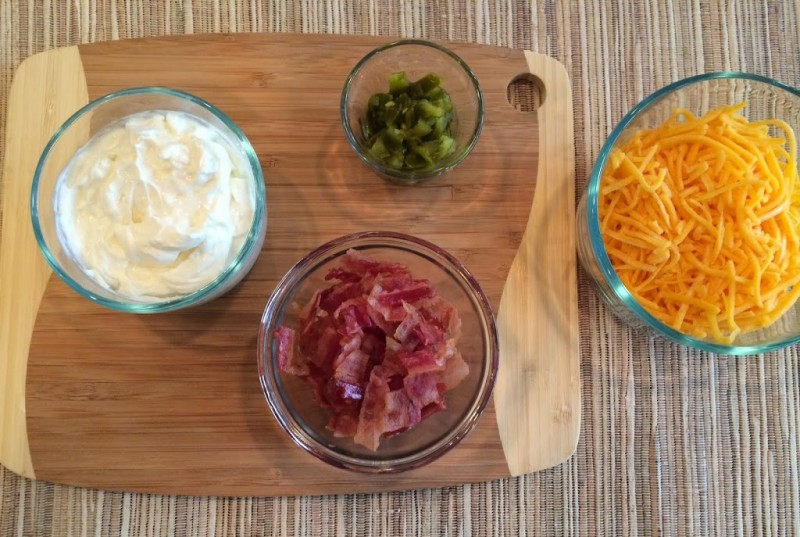 While your dough is thawing, prepare the rest of your ingredients.
On a lightly floured surface, roll the dough into a long rectangle. Approximately 18 x 6 inches. If the dough starts to spring back when you begin rolling, let it rest for about 5 minutes, then continue.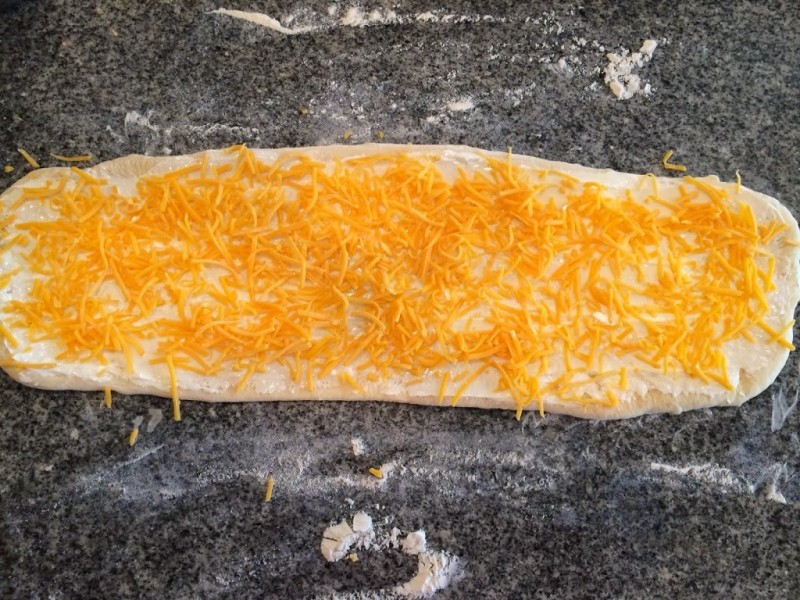 Spread cream cheese evenly over the entire surface of the dough, then sprinkle it with shredded cheddar cheese.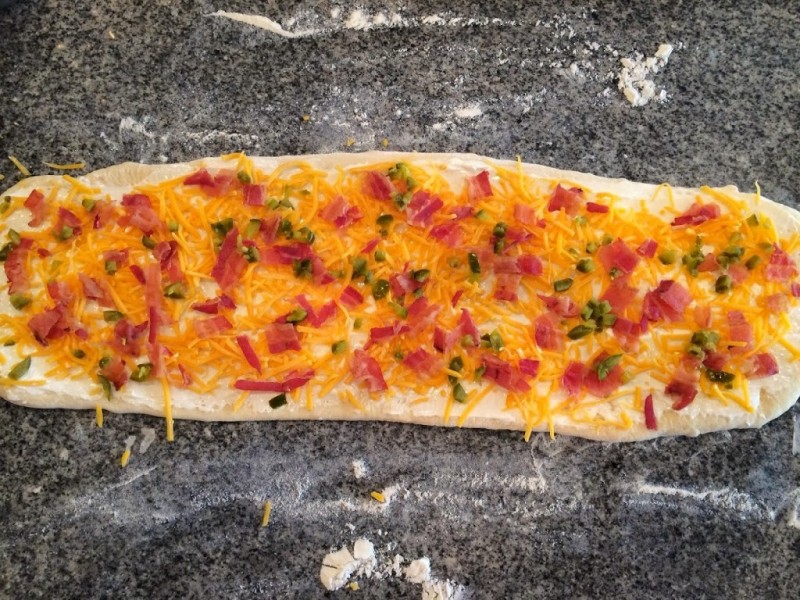 Sprinkle with bacon bits and chopped jalapeños.
With a sharp knife or pizza cutter, cut the dough into 8 equal strips.
Cut again, creating small squares, approximately 3 per strip.
Stack the pieces of dough.
Carefully transfer the dough into a lightly greased, standard size bread loaf pan.
Let the loaf rise in a warm place until double in size (approximately 1 hour). Bake in a preheated 375° oven for 25 to 30 minutes, or until golden brown. The loaf should sound hollow when gently tapped on top.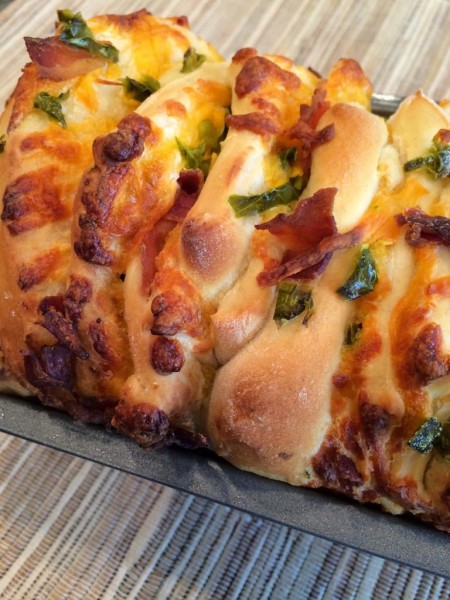 YUM! Carefully turn the loaf out of the pan immediately, and allow it to slightly cool. Enjoy!
Happy Baking!